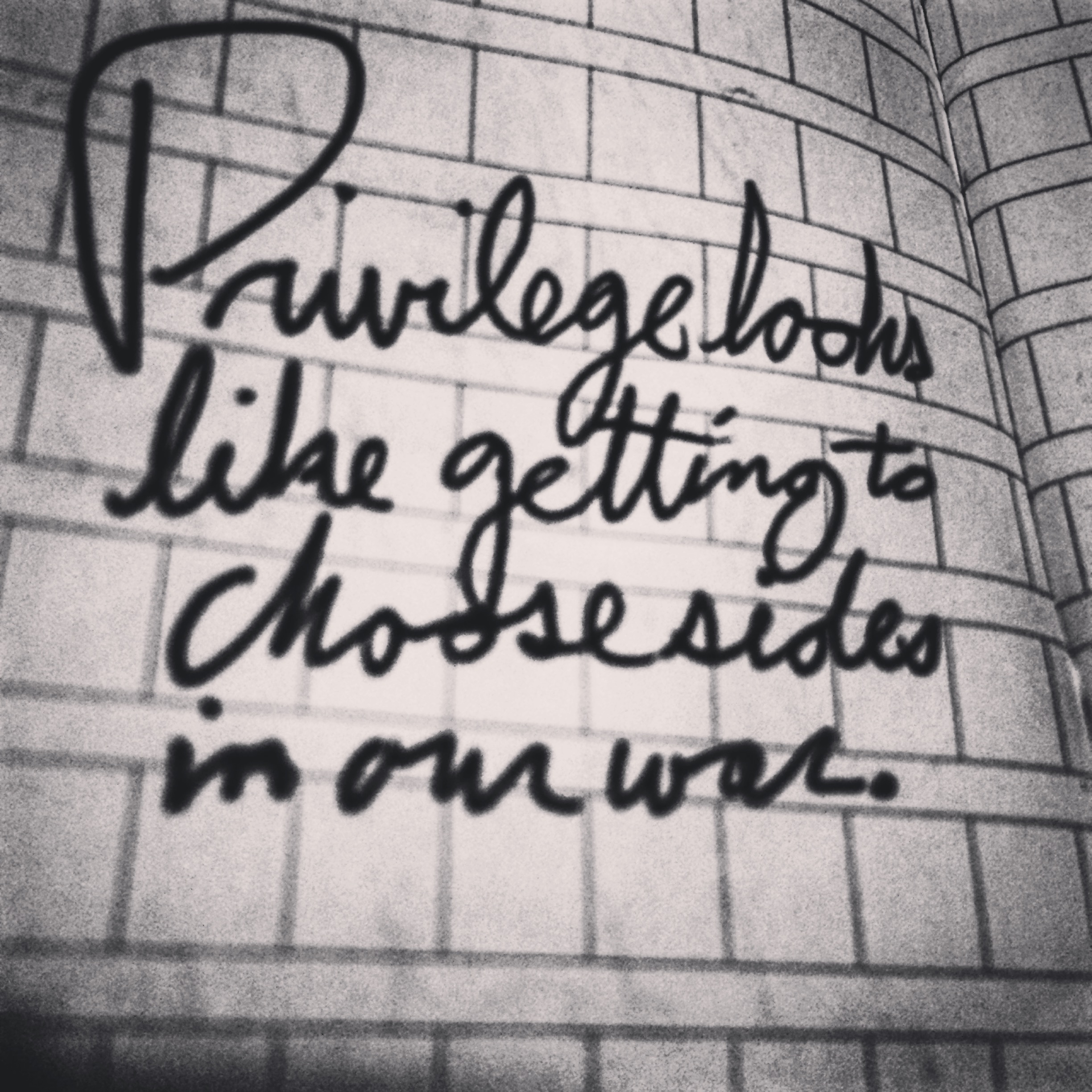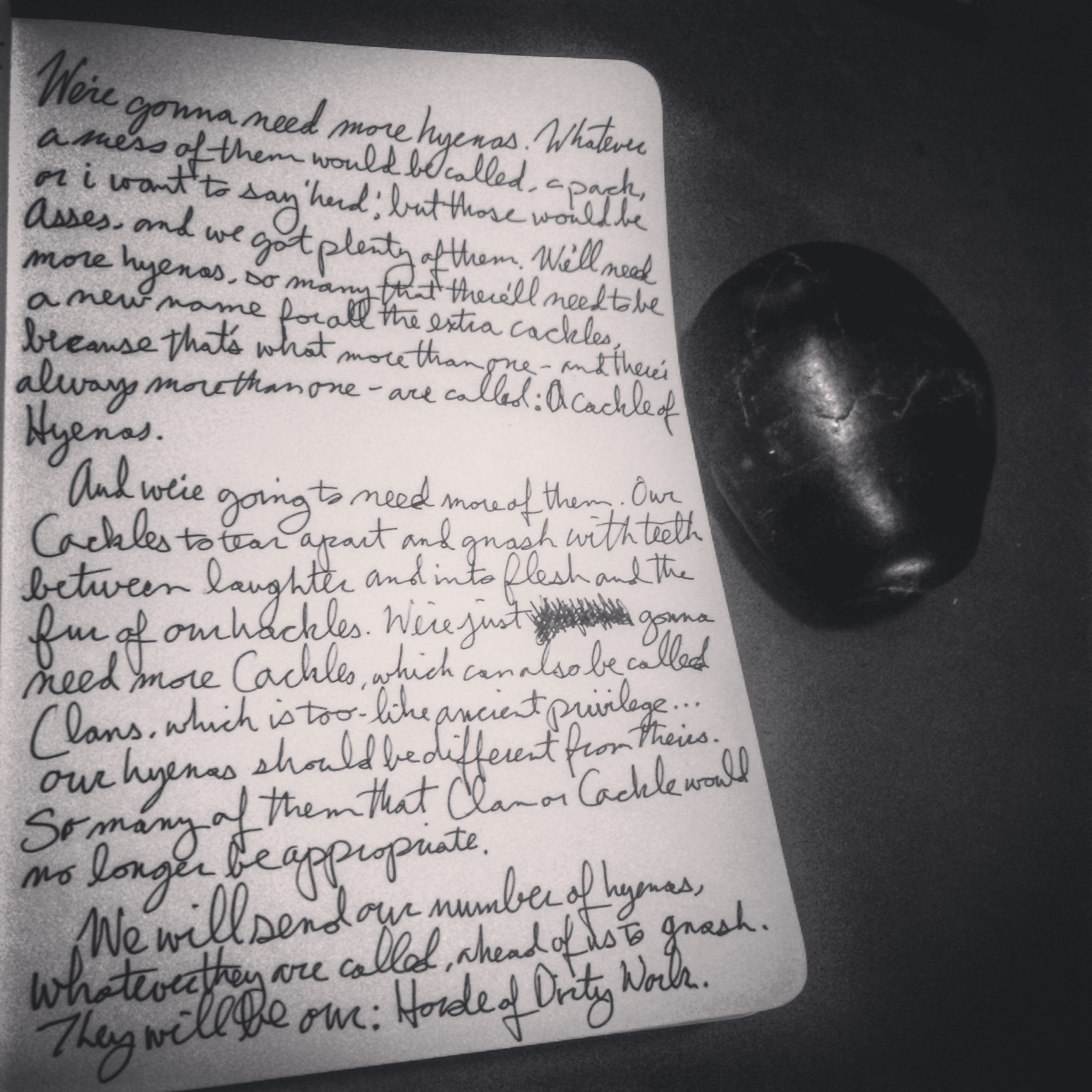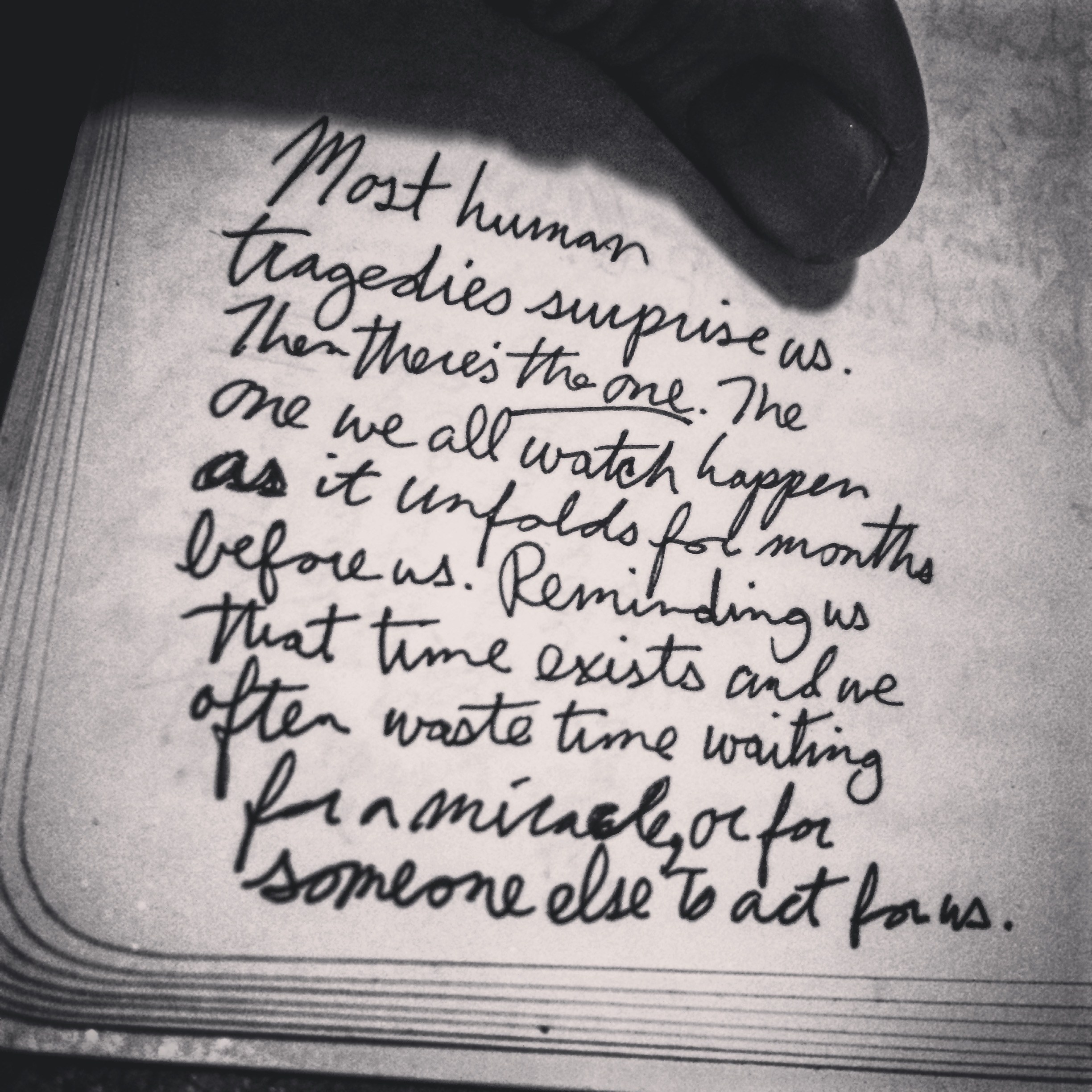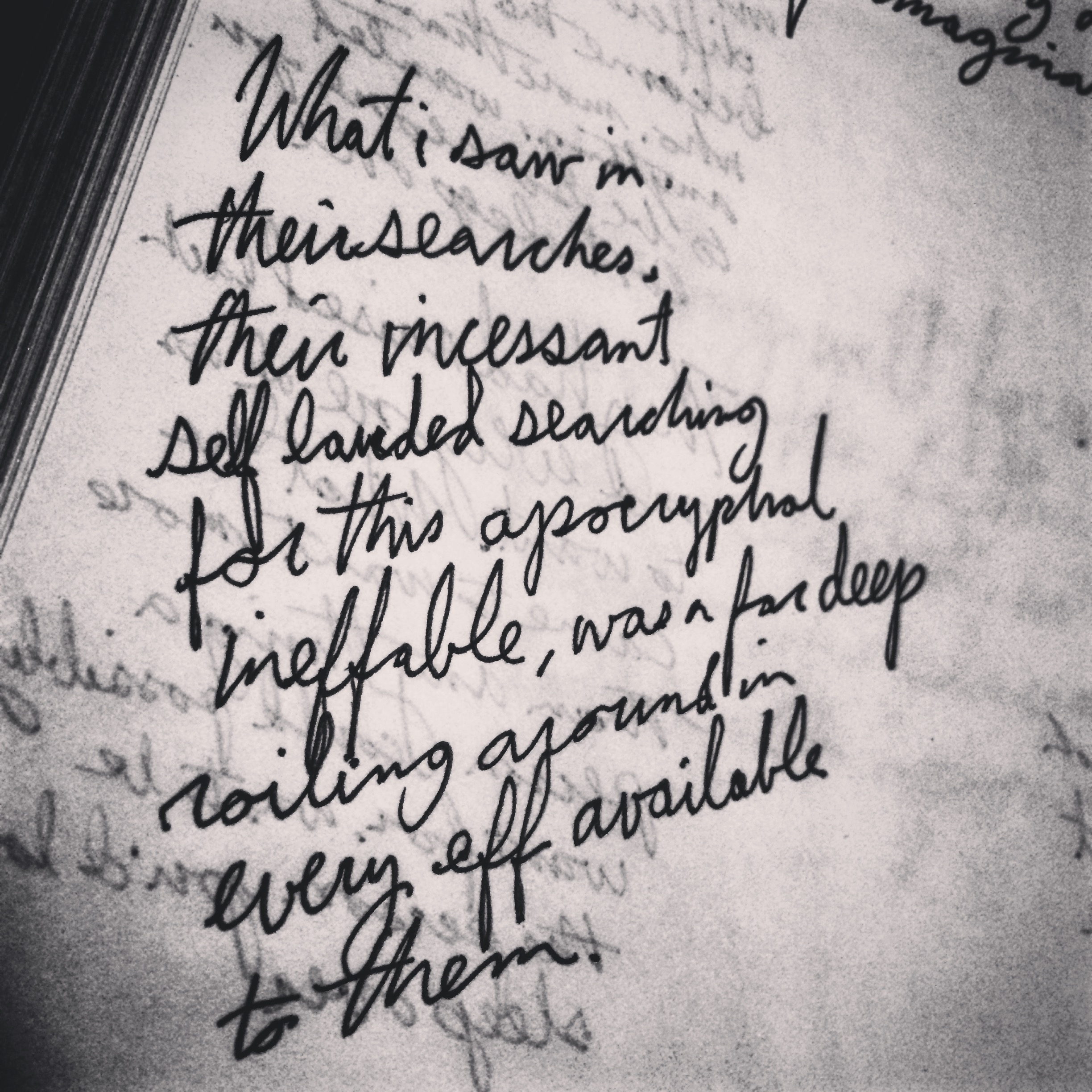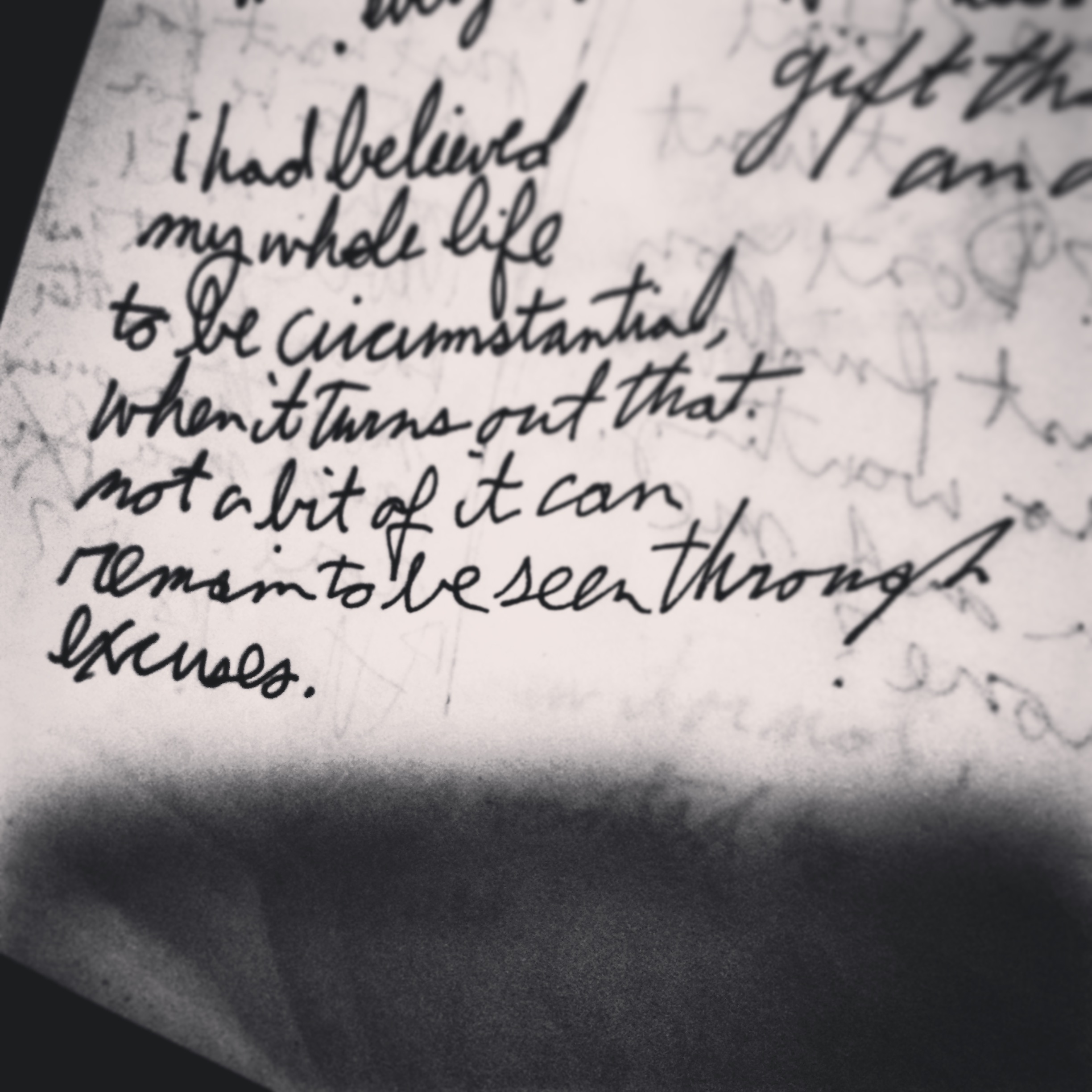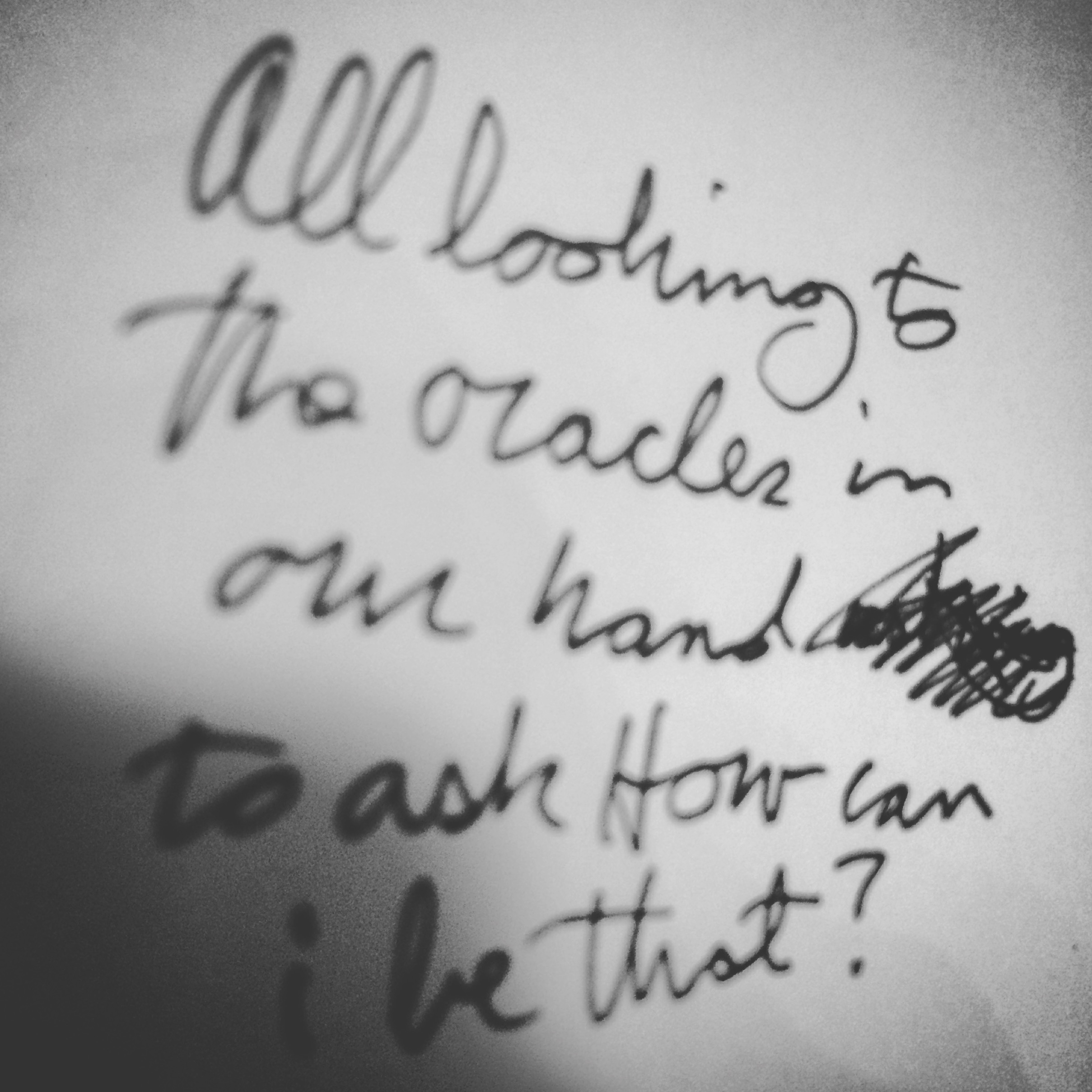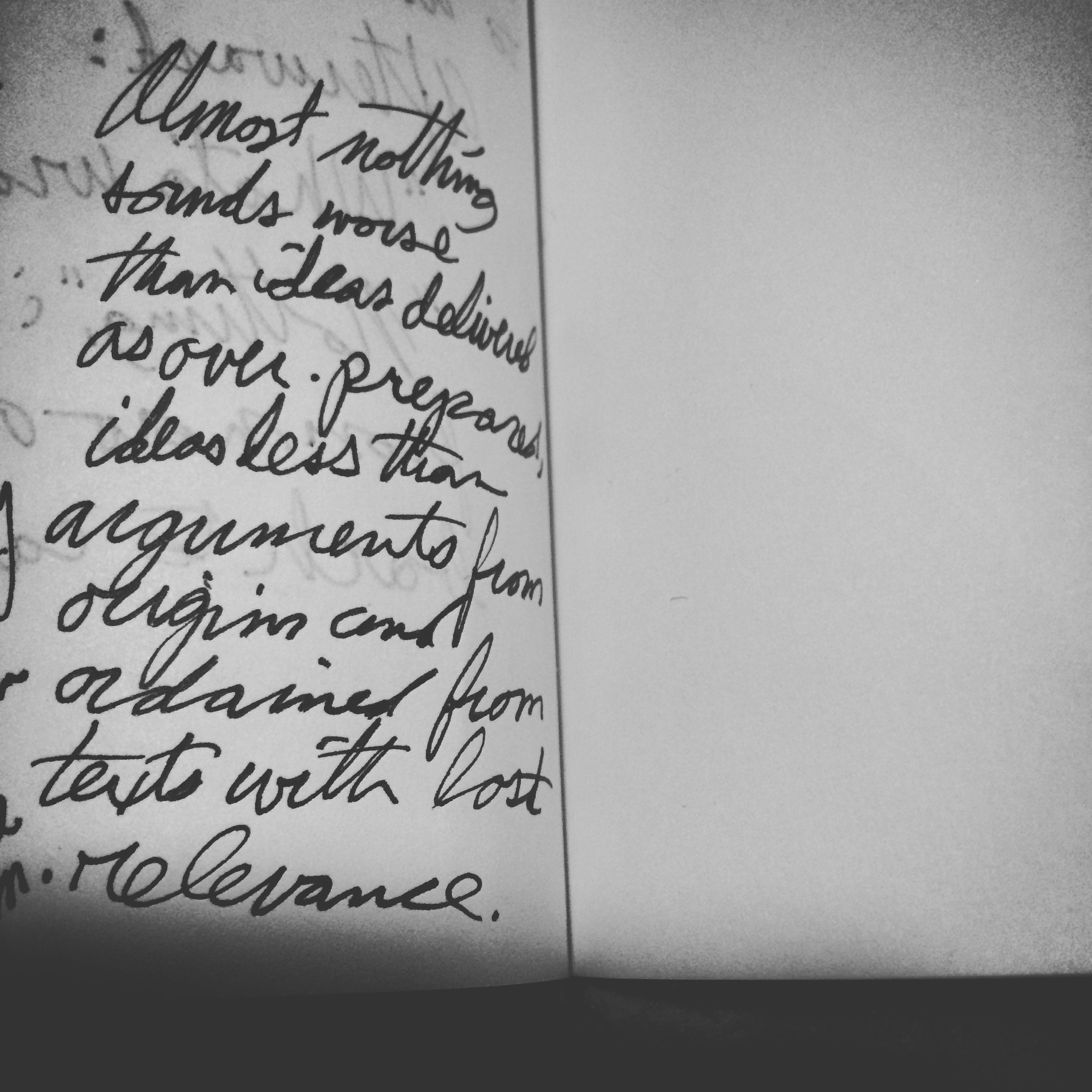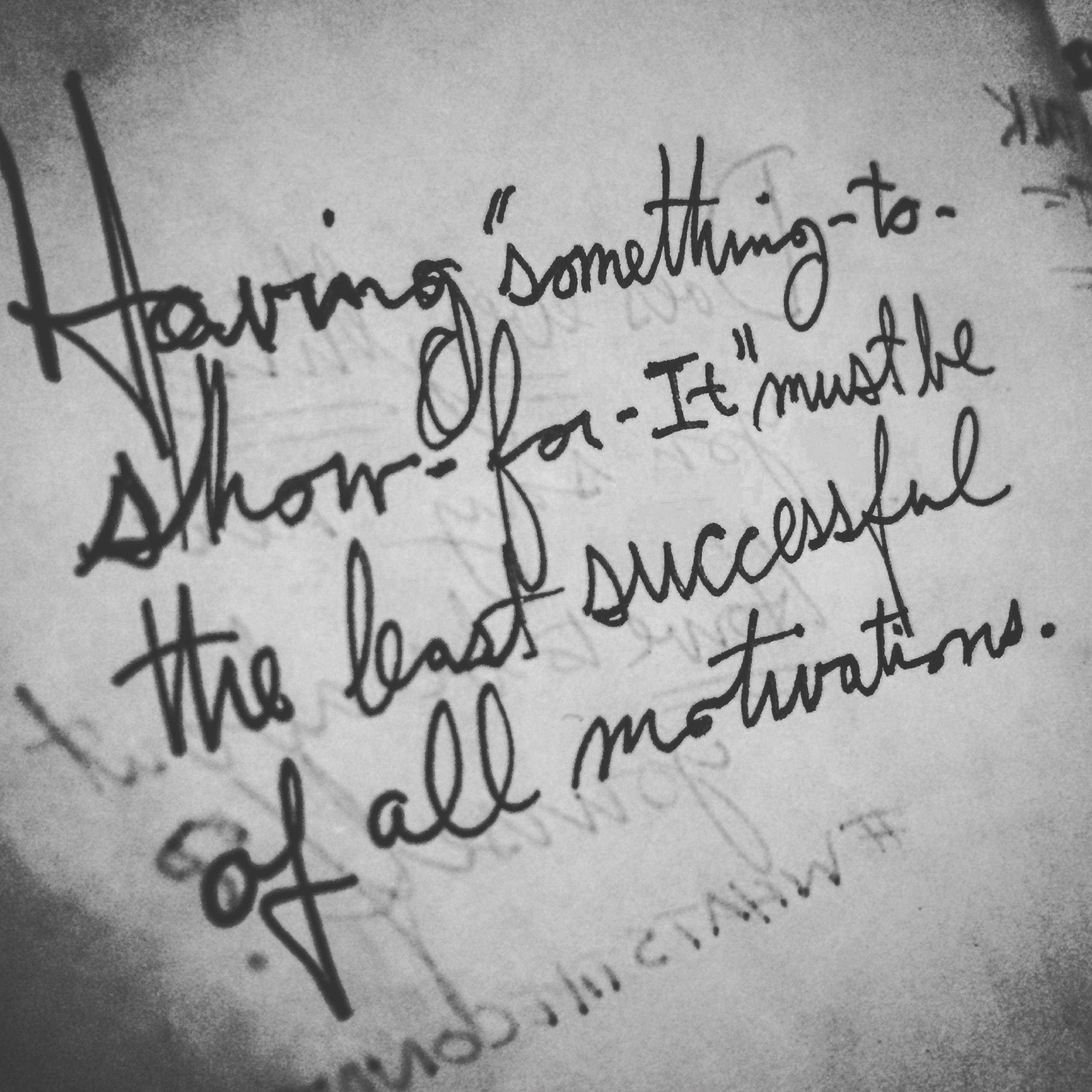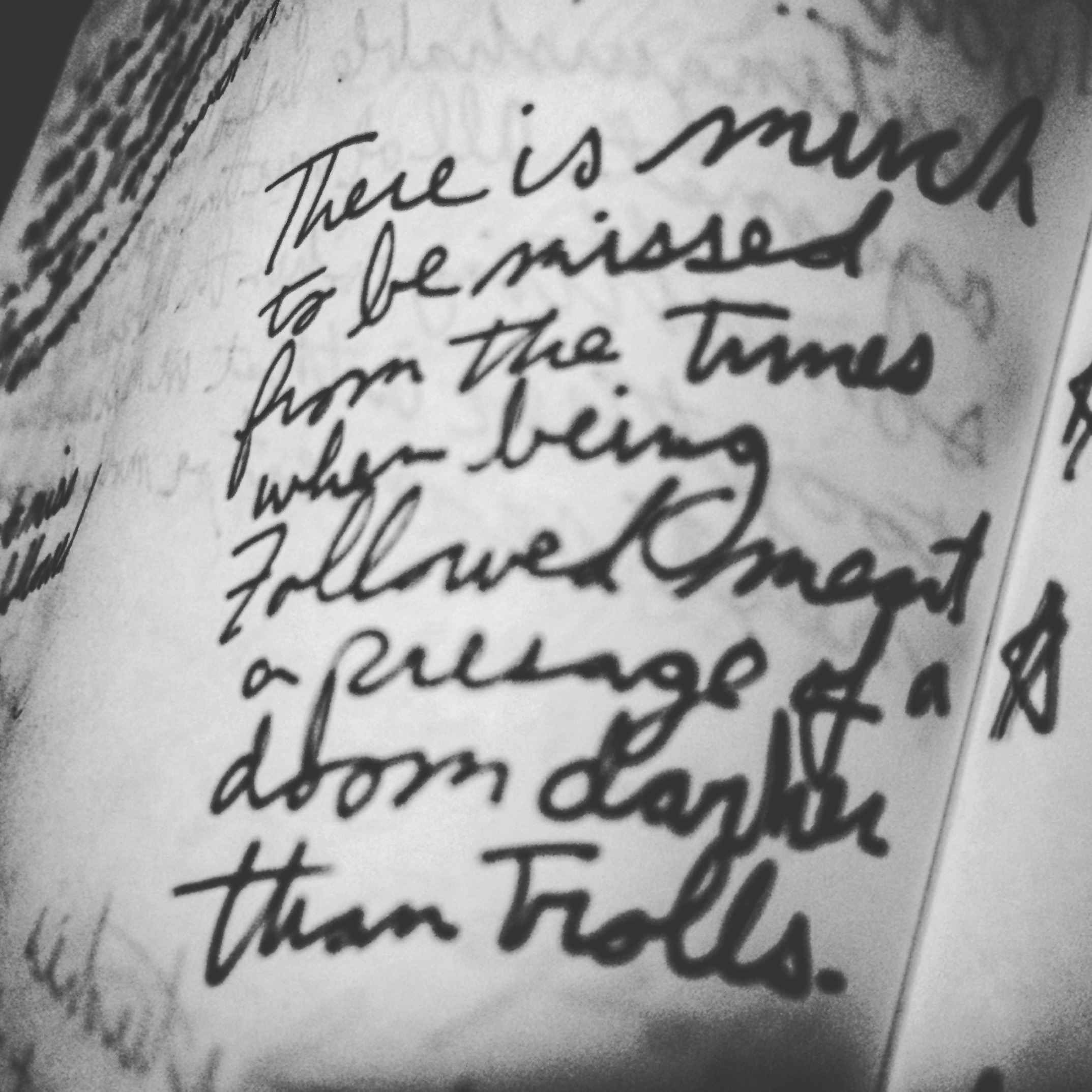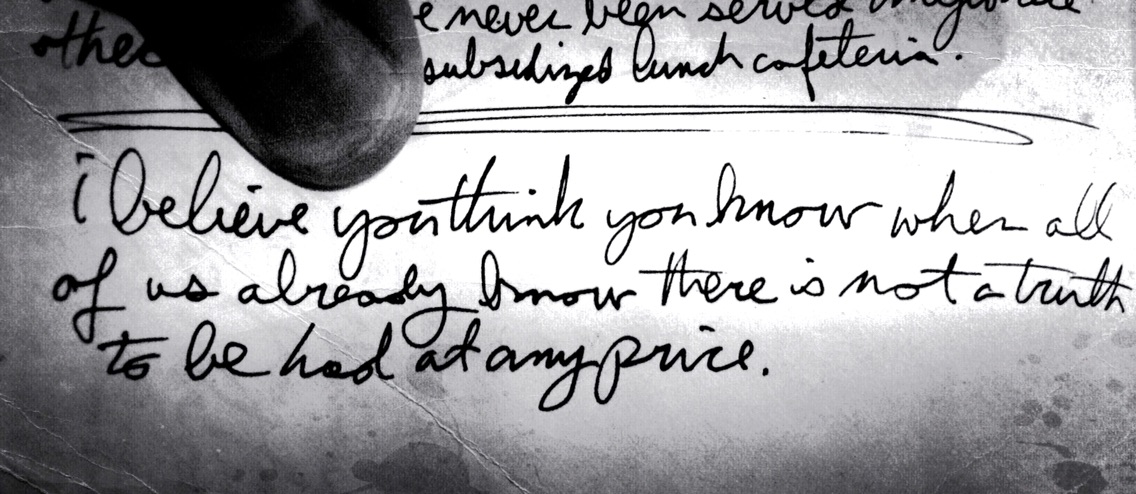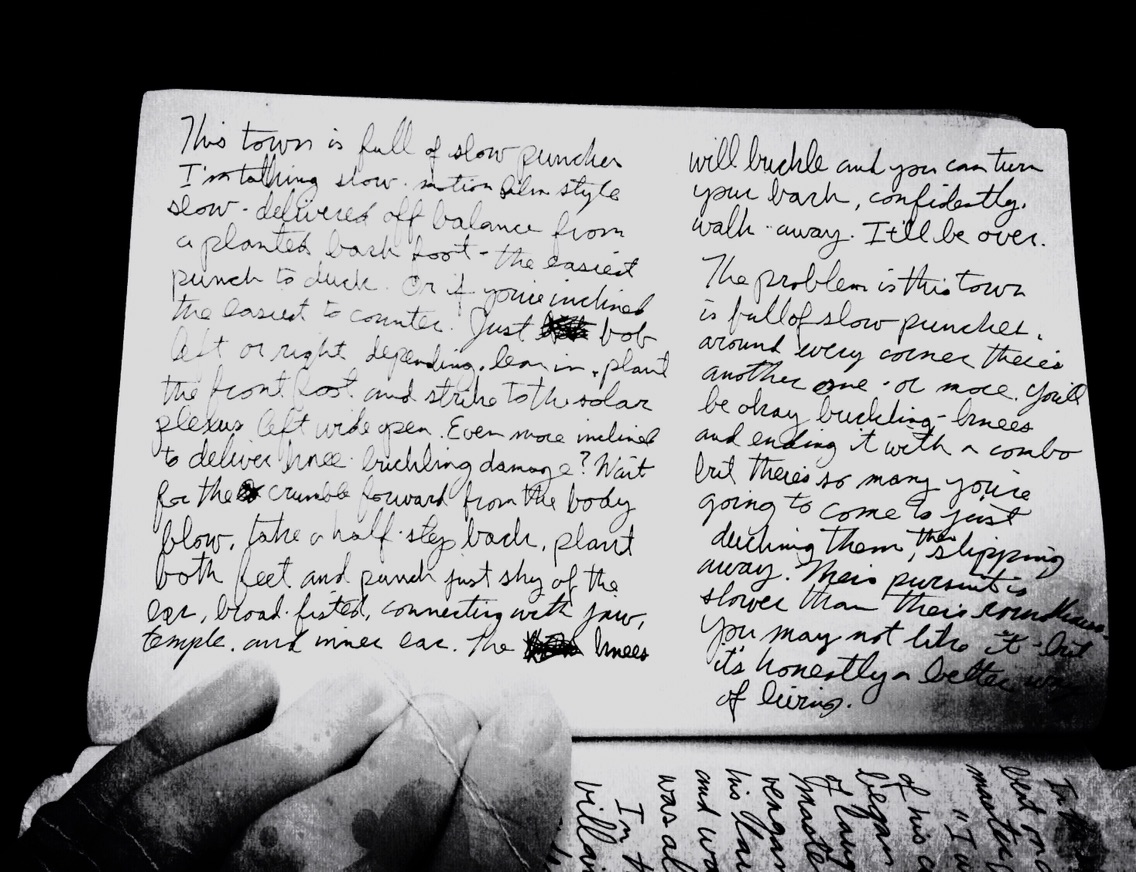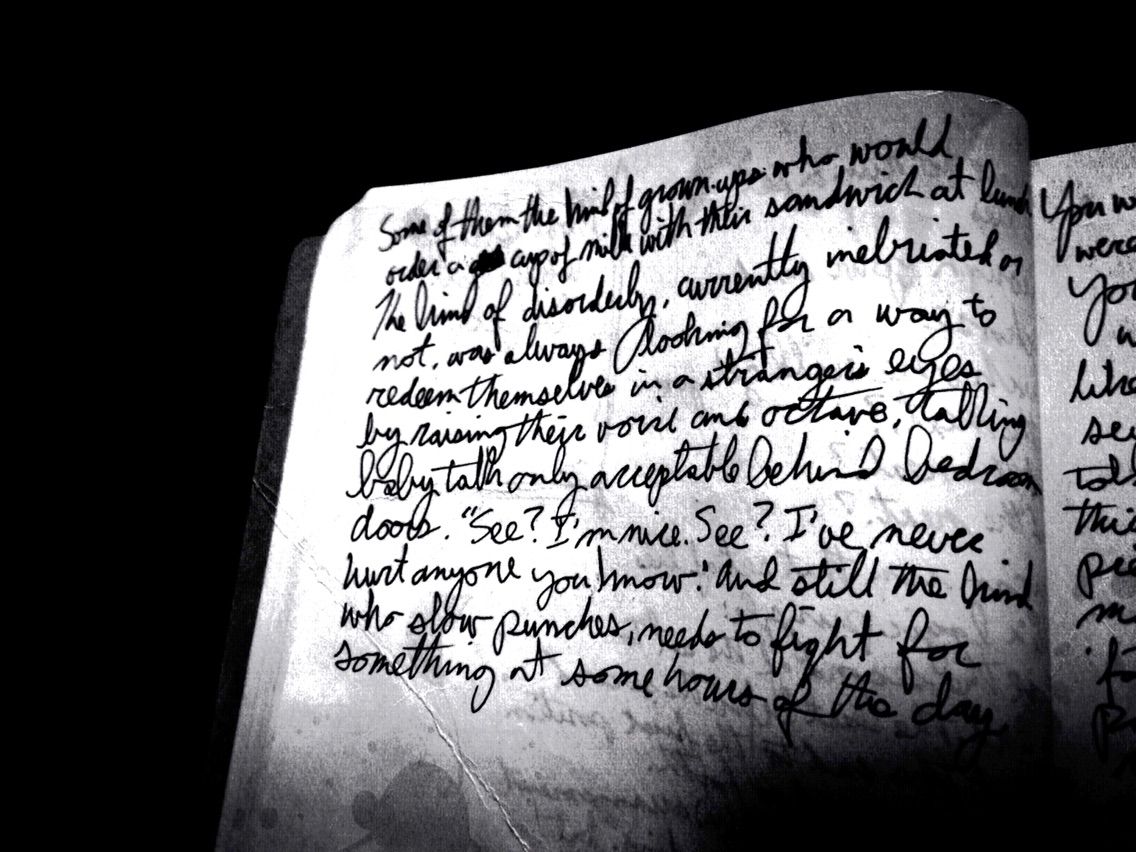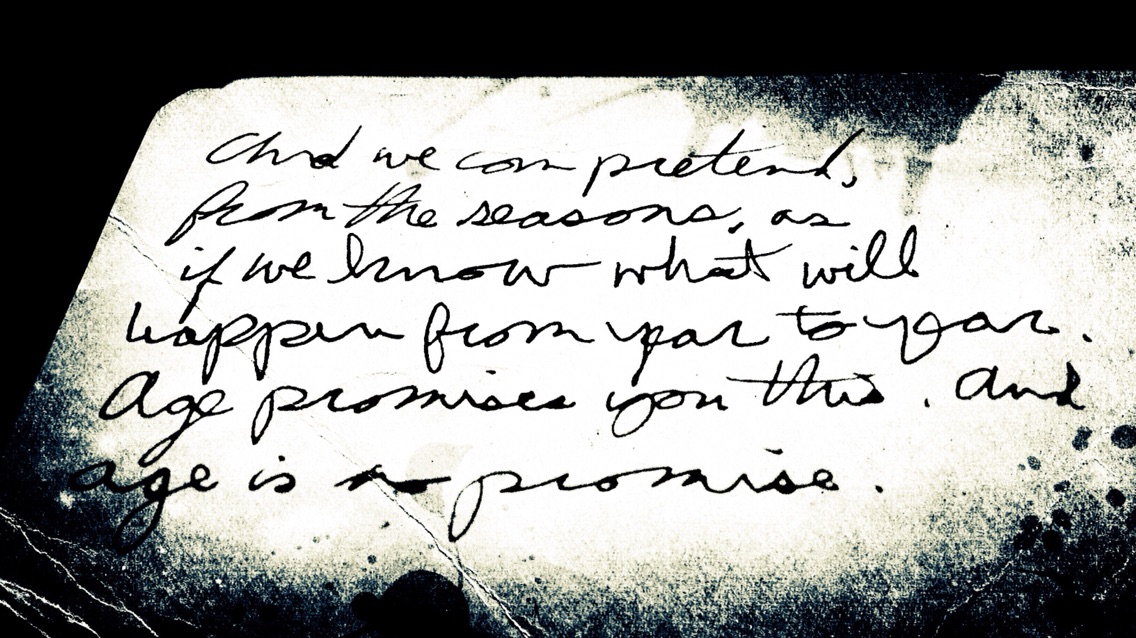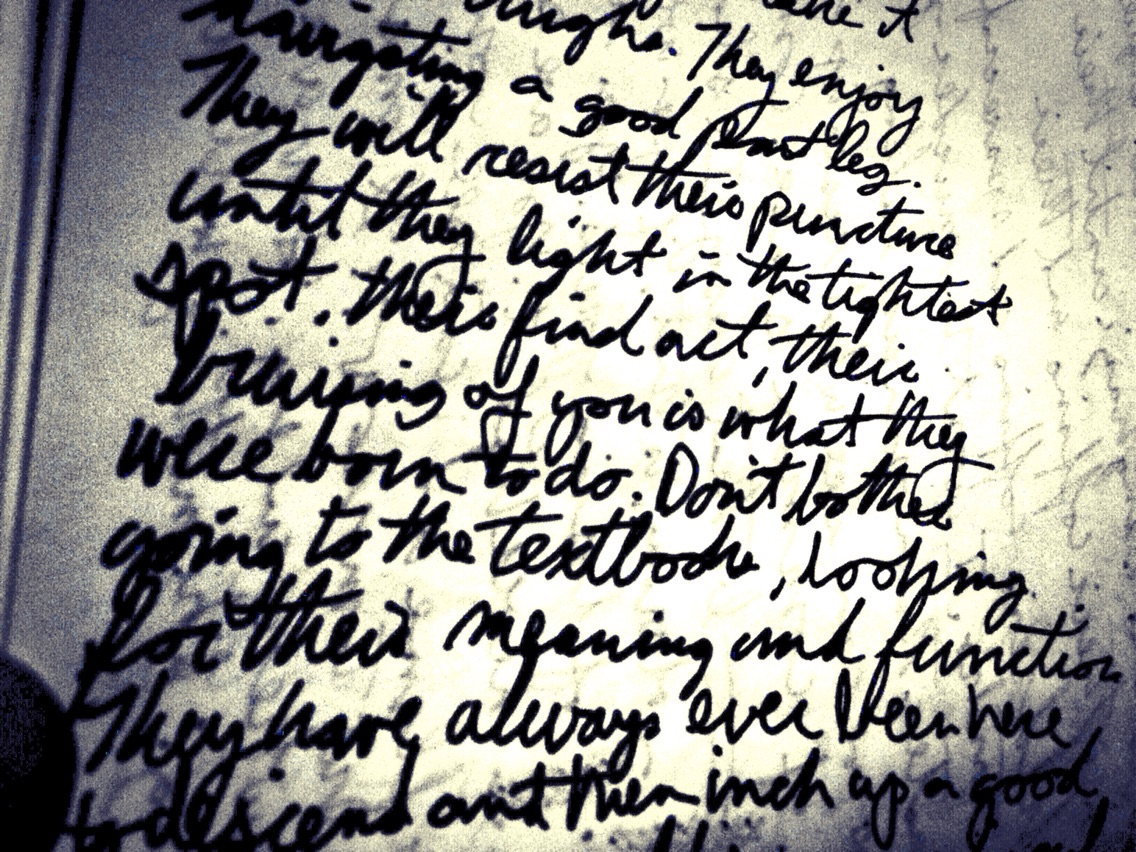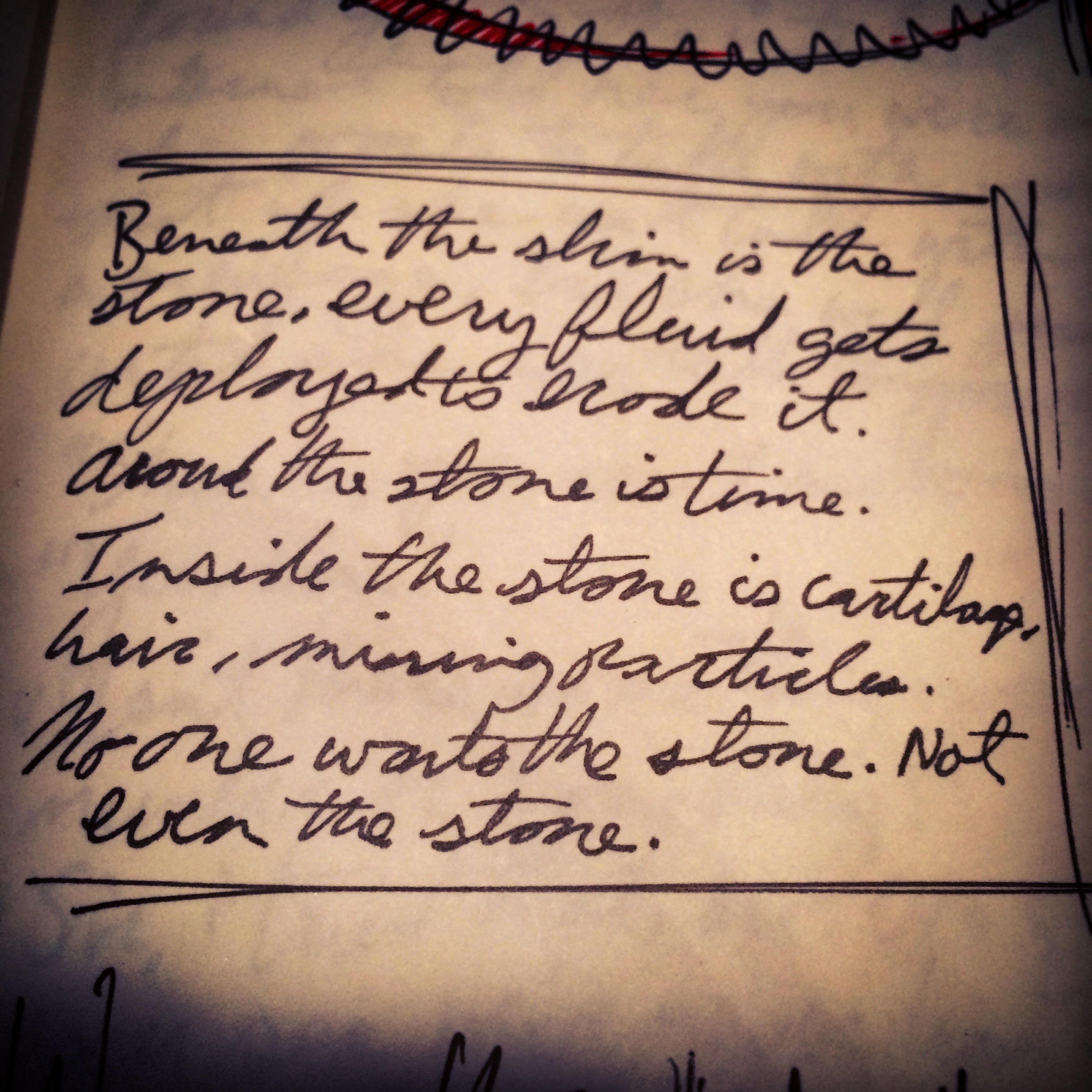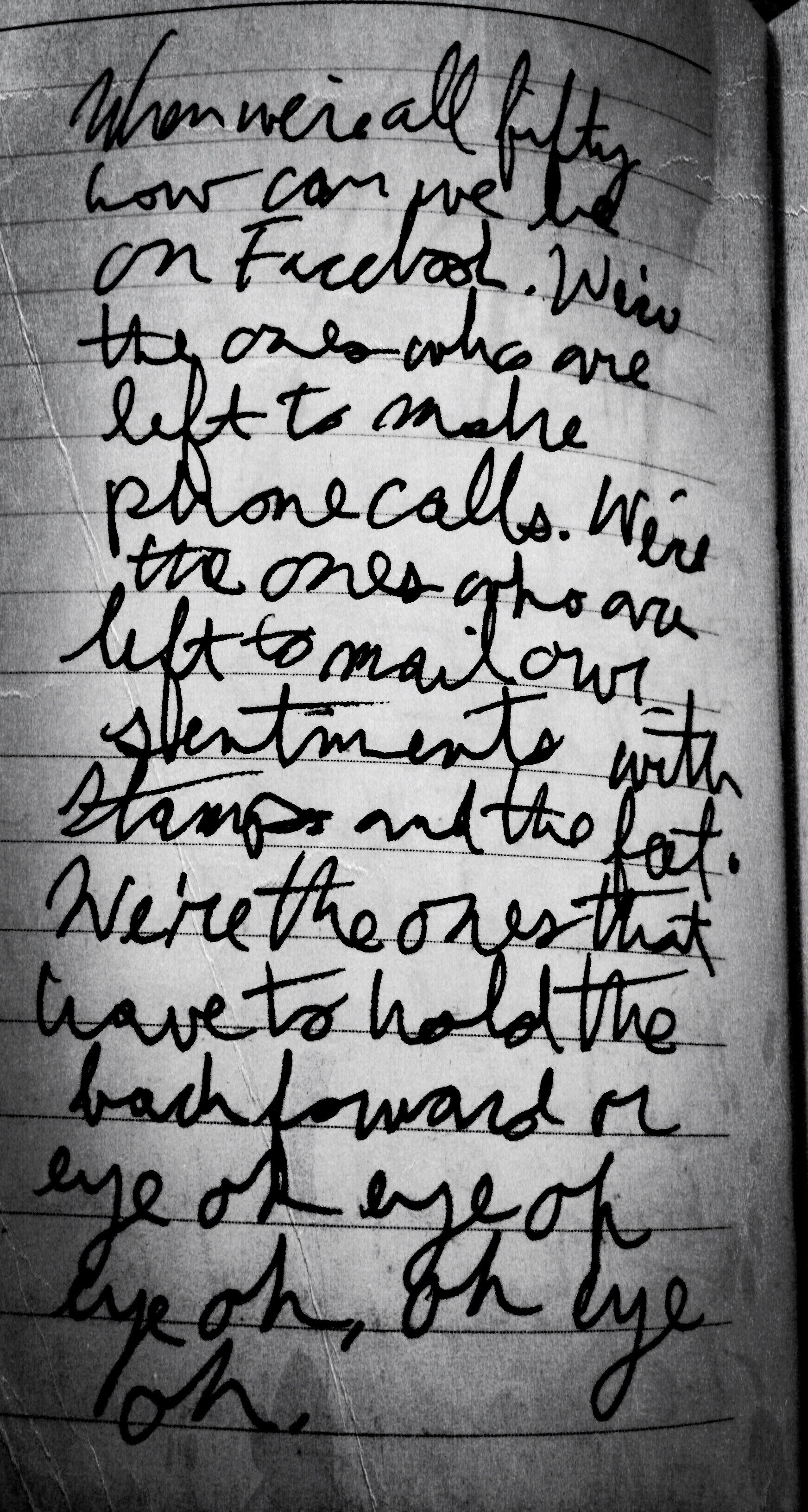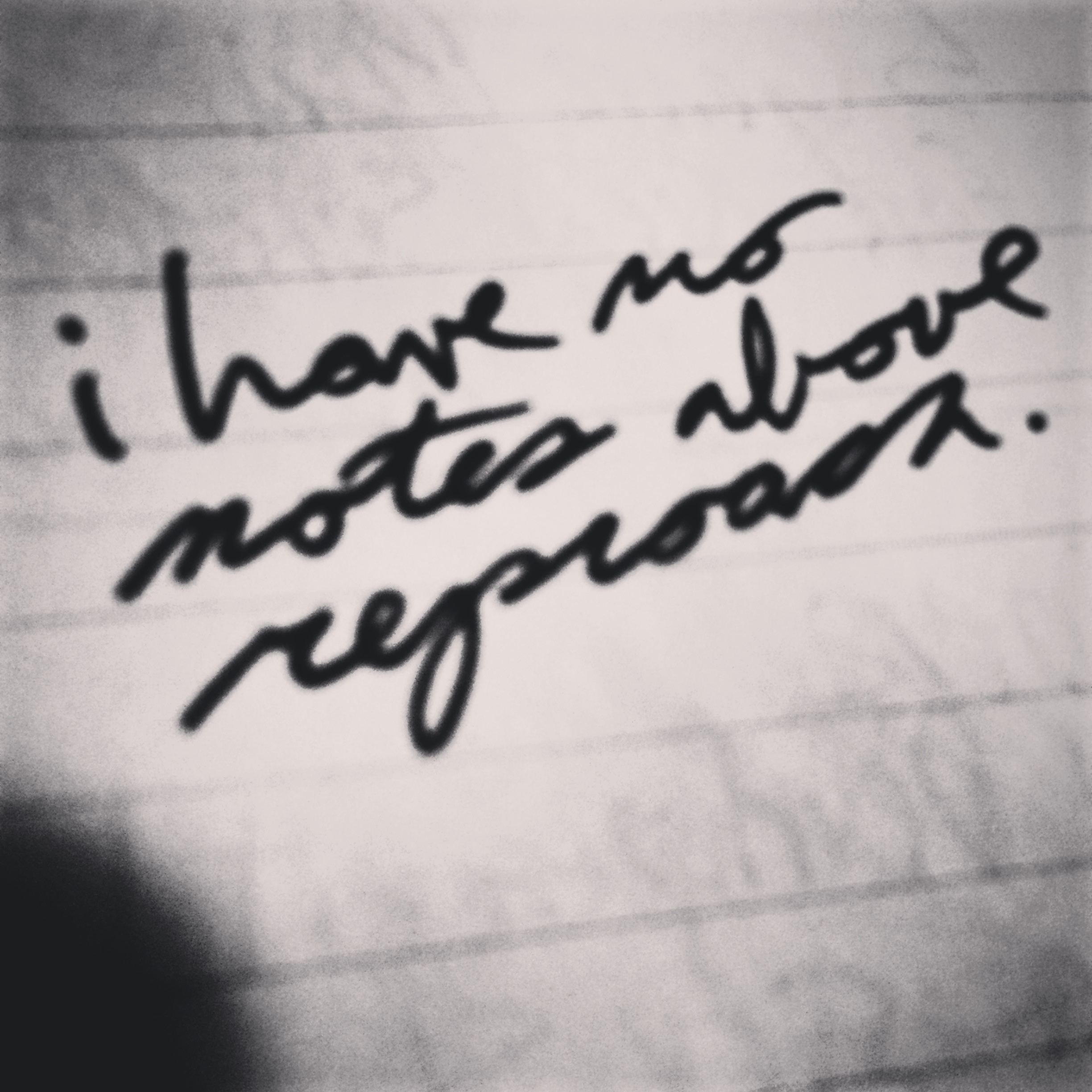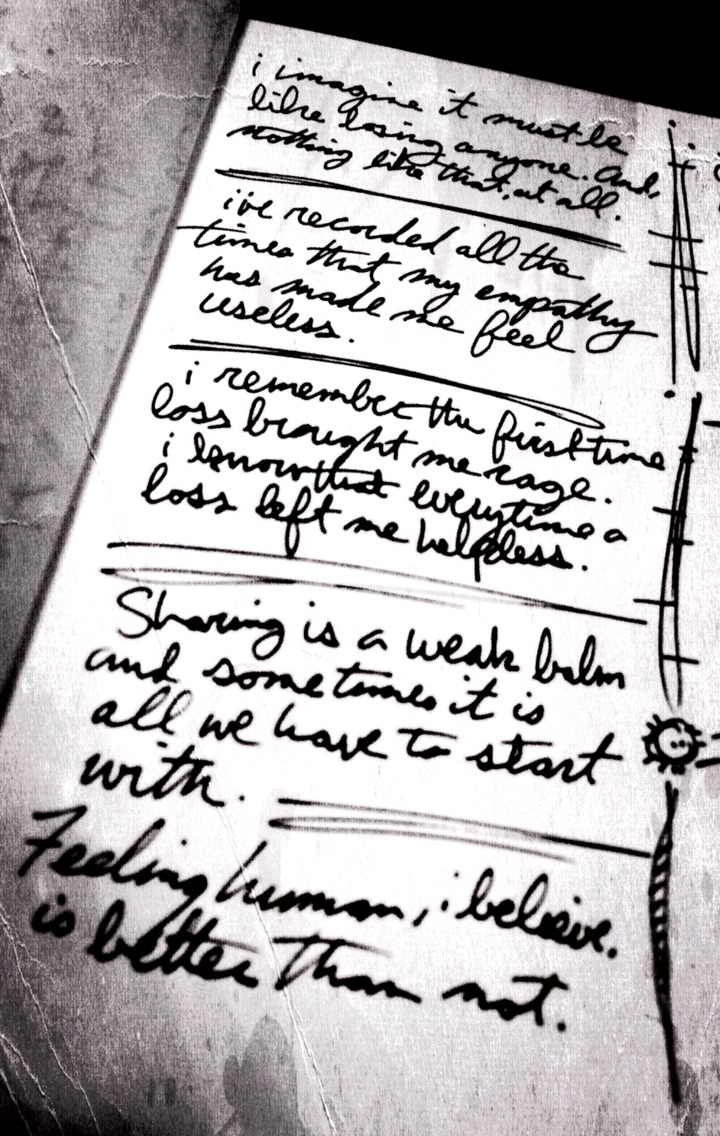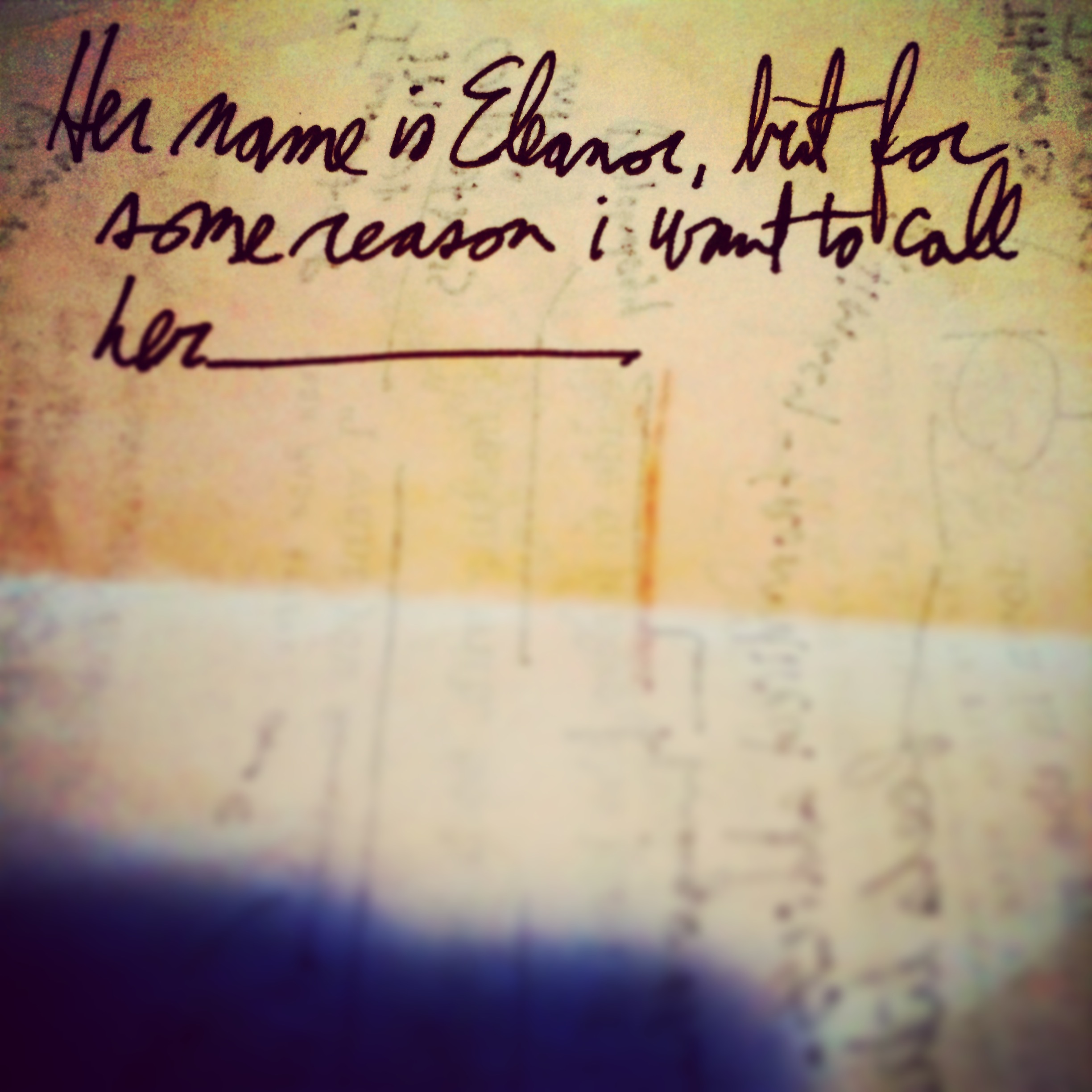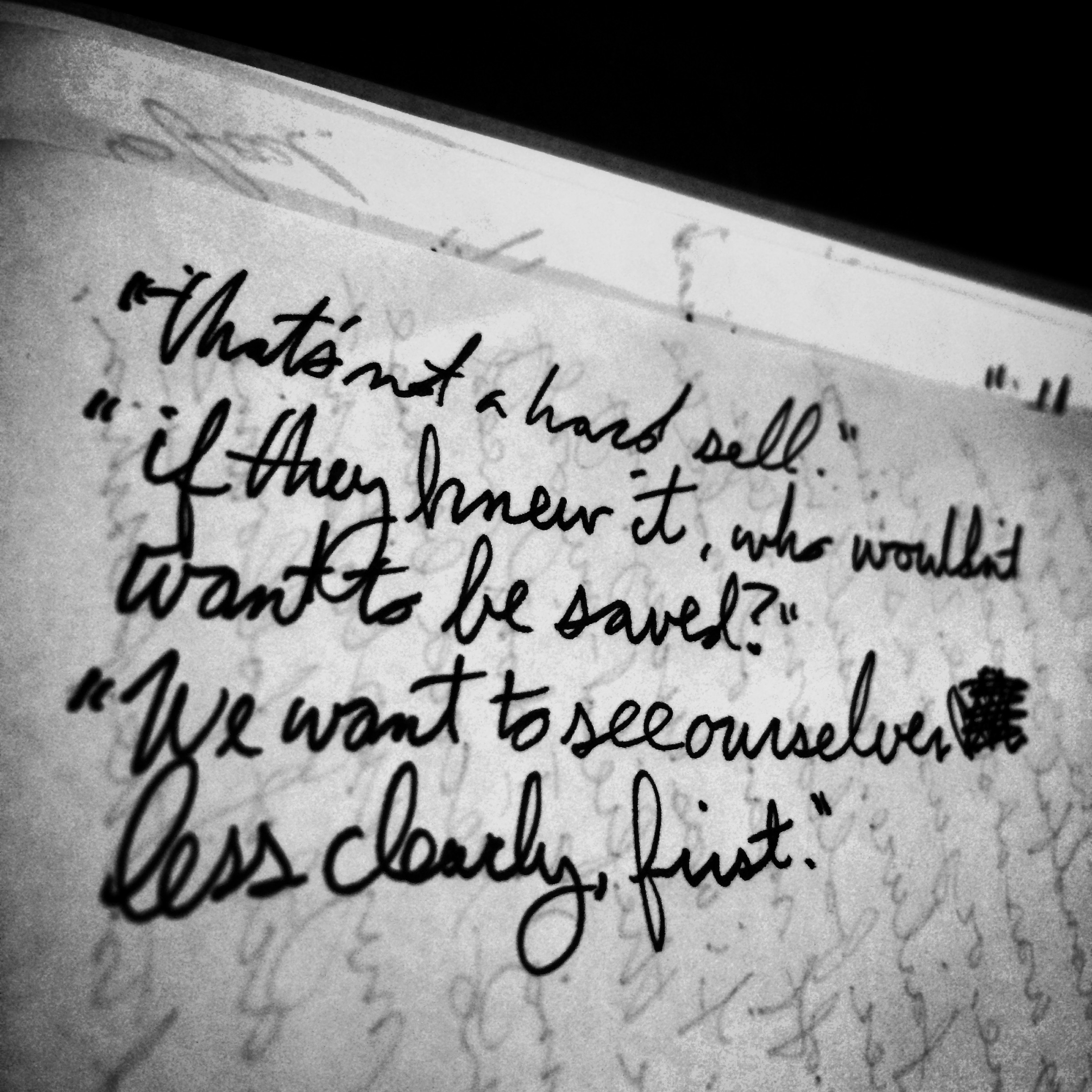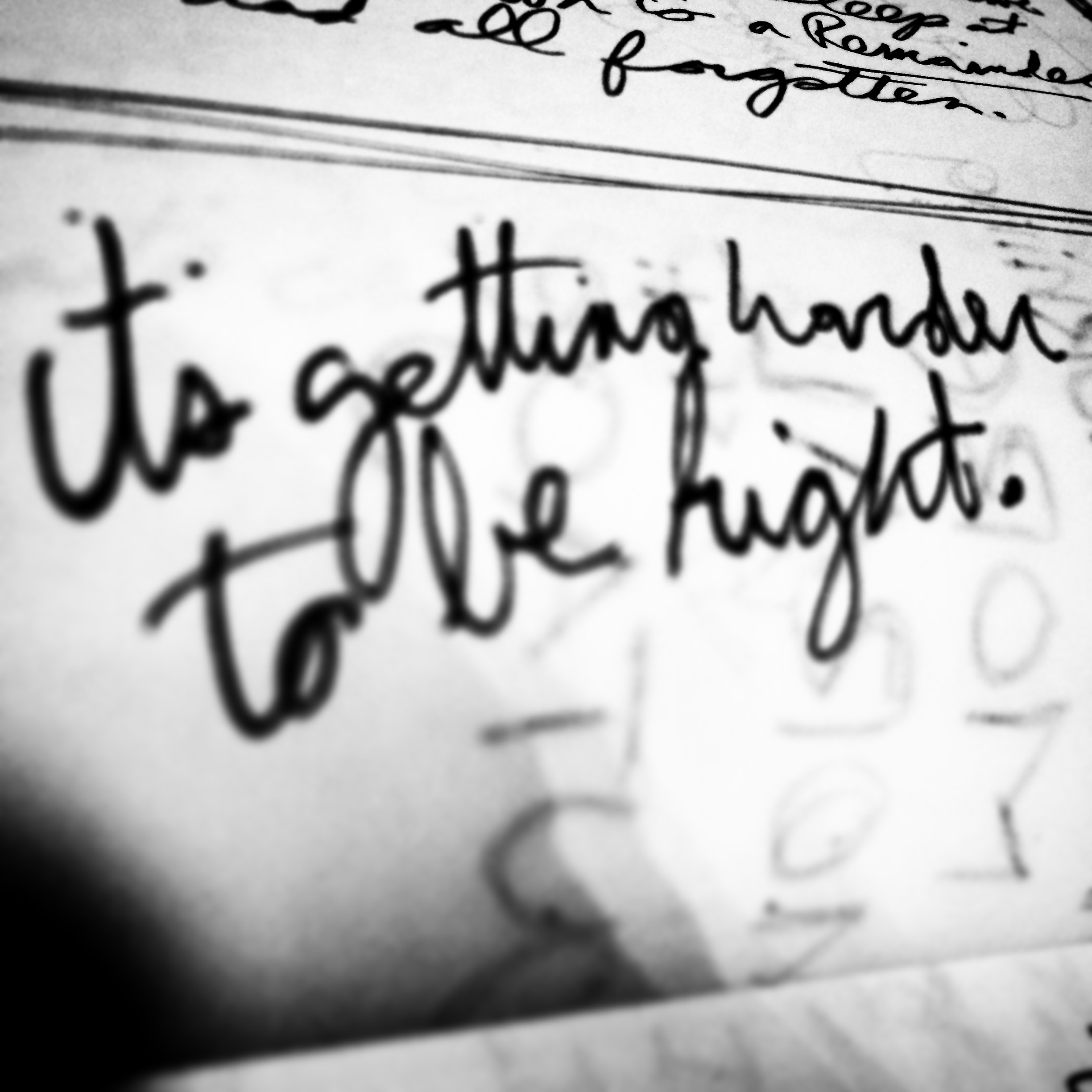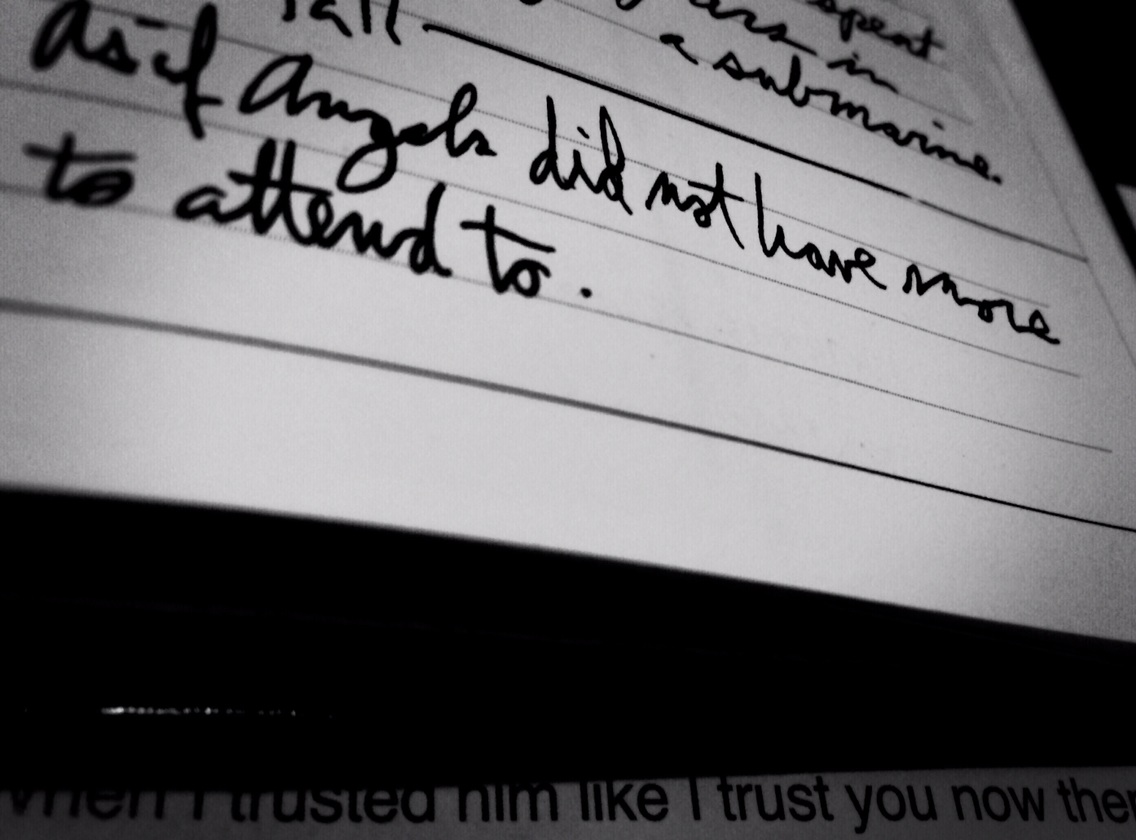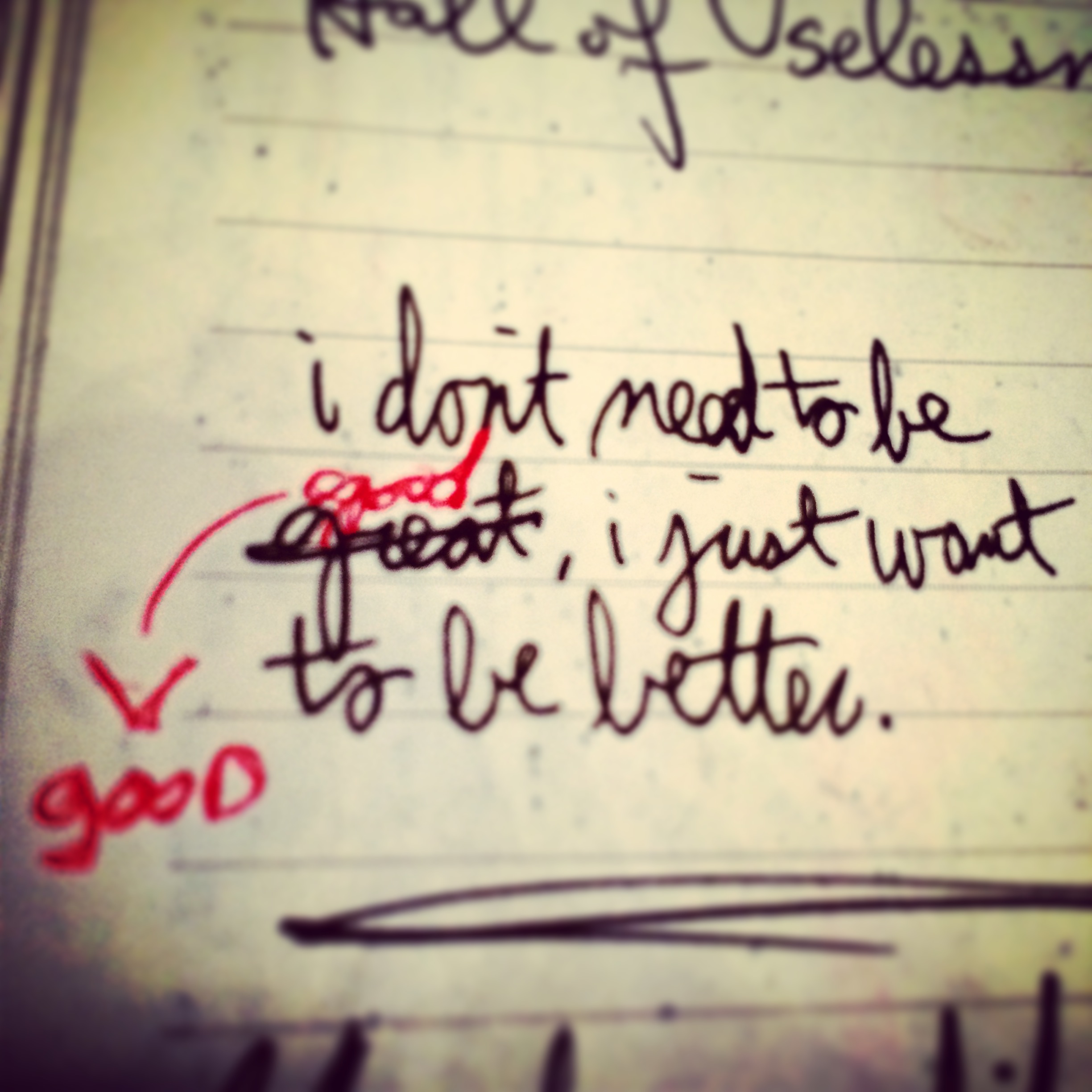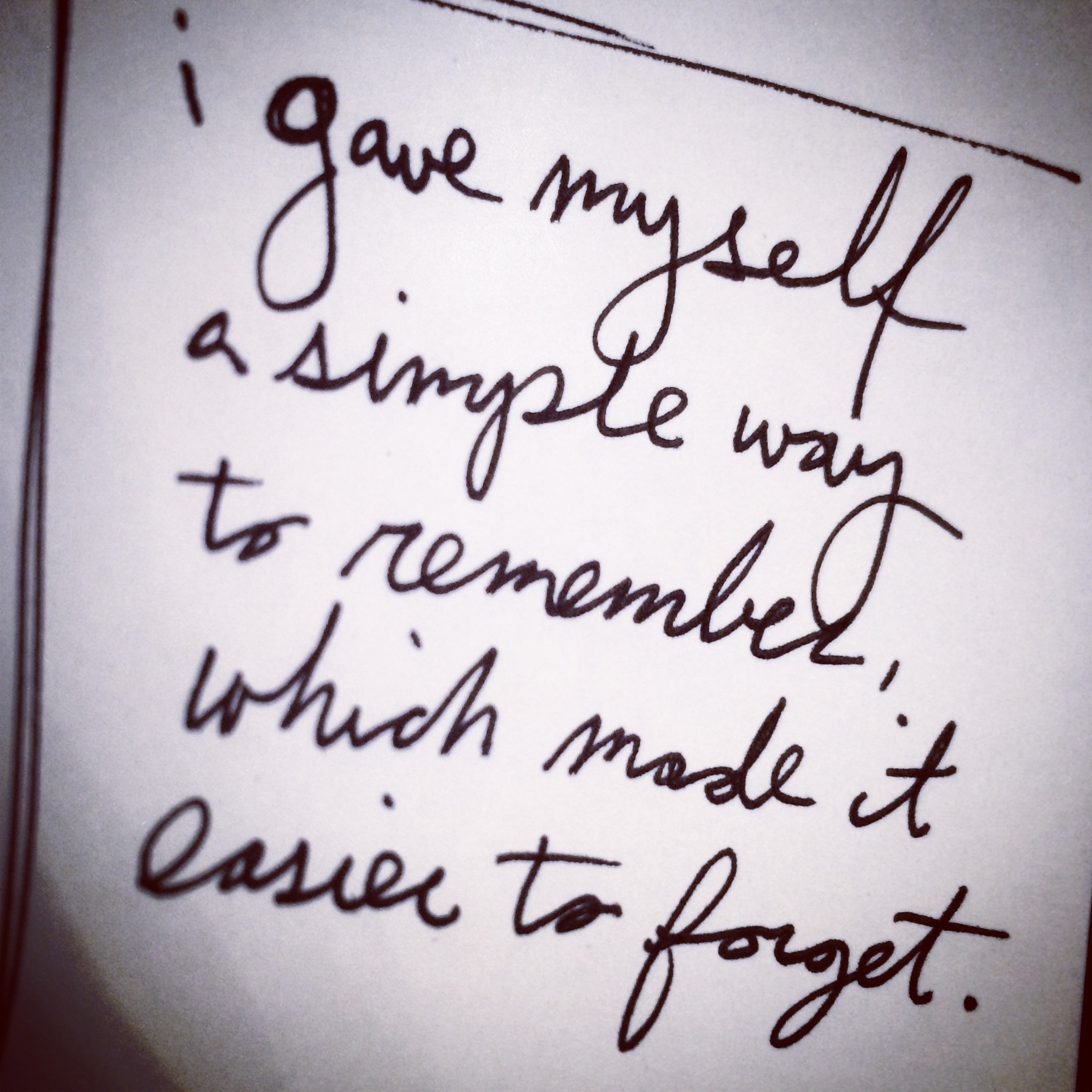 Sometimes you walk looking for a friend.
Sometimes the walk is your friend.
p.shaw
Remembering miscalculations in childhood learning.
For before I had ever flown, I had come to believe there was only one way into California — and that they made you hand over all of your fruit, through your station wagon window, before they'd even let you in.
The line for the sacrifice felt enormous.
p.shaw
You can start with the plague that plagues you.
Still in my dreams I do the road budgets—time and dollars—to escape. They feel accurate in the dream sense, as enough, even when in dream-sense I know, in the dream, they are woefully insufficient and inaccurate.
The worry is expended, instead, on the packing that must happen. Too much of it for such a journey. Instead, an obligation before I would be allowed to leave despite there being no one with control for allowances.
I spend the dream figuring out all the ways I had spread out in spaces that were not for me and what I can do with all the items I feel obliged to address.
p.shaw
On the Job Training
Try and keep tabs on the casualty rate from his on-the-job-training.
p.shaw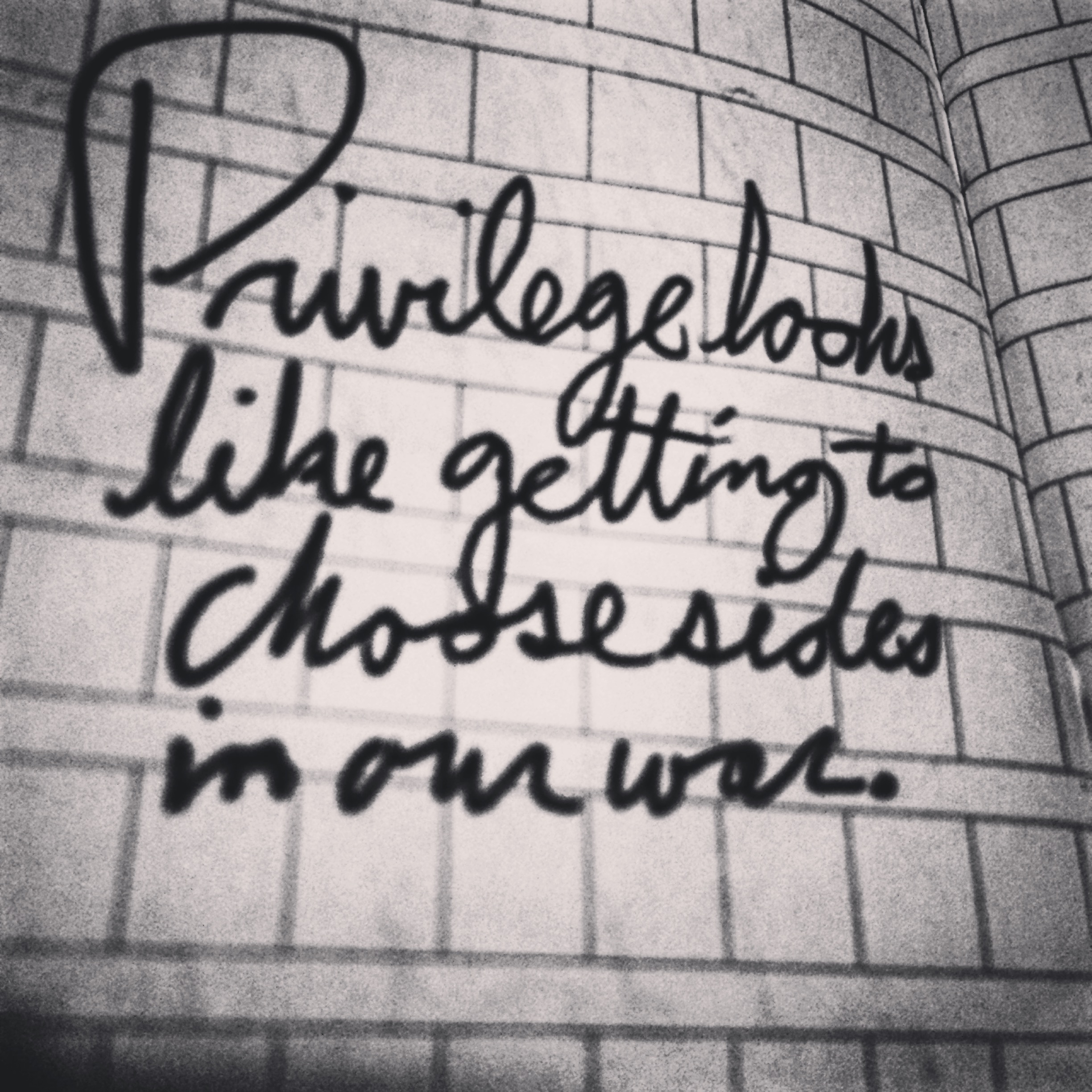 What Skin Color & Genitals Can Grant.
Privilege looks like getting to choose sides in our war.
p.shaw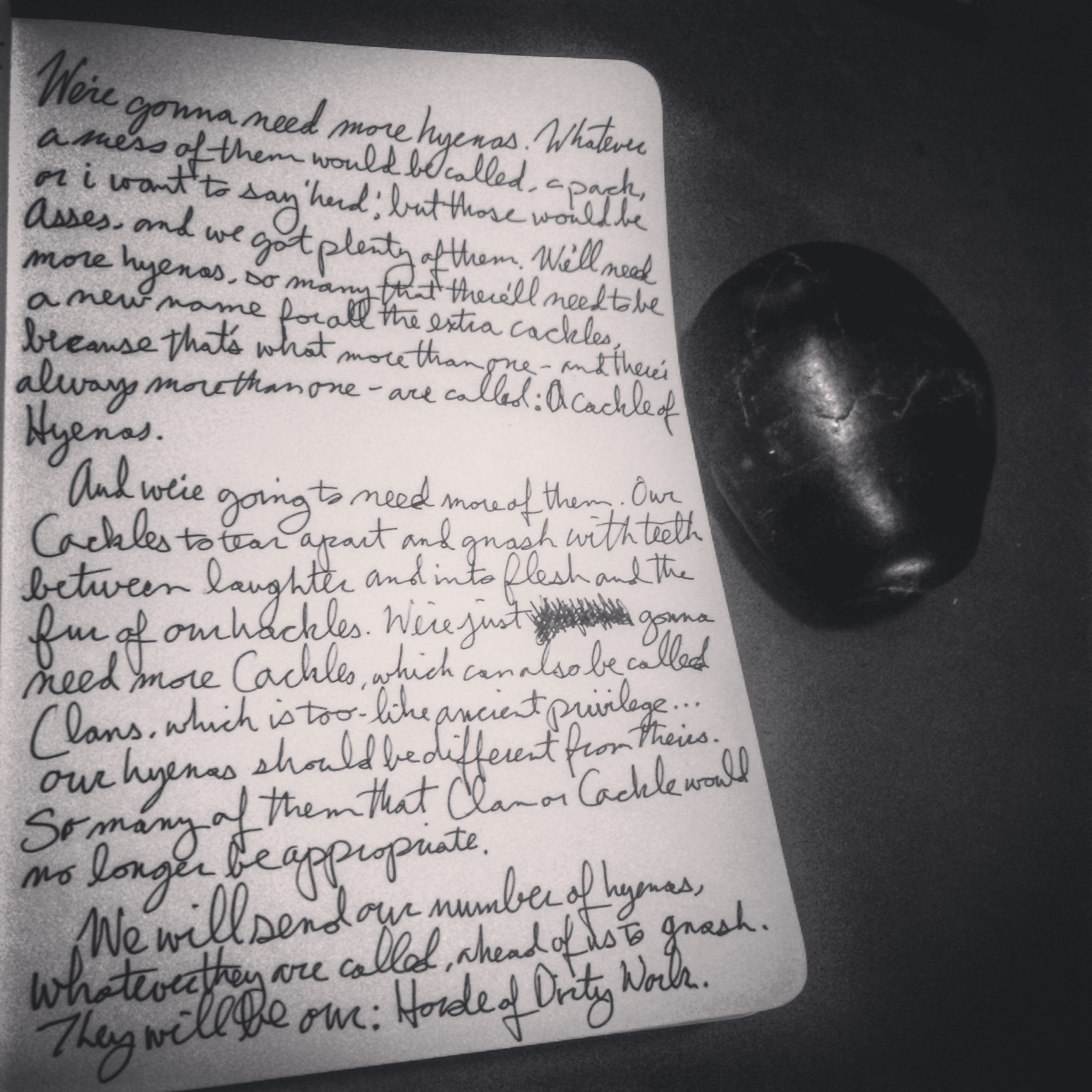 Let Groups do the Work Families Never Admit To.
We're gonna need more hyenas. Whatever a mess of them would be called, big enough to make the mess—a pack, or I want to say 'herd', but those would be Asses, and we got plenty of them already.
We'll need more hyenas. So many that there'll need to be a new name for all the extra cackles. Which is what more than one, and there's always more than one hyena, are called: A Cackle of Hyenas.
And we're going to need much more of them. Our Cackles to tear apart and asunder, to render with teeth between laughter, the flesh and the fur or our hackles.
We're just gonna need more Cackles, which can also be called Clans, which is too-like an ancient privilege... I think. Our hyenas are gonna need to be different from theirs. And there is gonna need to be so many of them that Clan or Cackle will no longer suffice to the cacophony and the accompanying blood shed.
We will send our largest assembled number of hyenas ever, whatever they are called, ahead of us to begin the gnashing to replace the table-setting that hasn't been working.
Our largest assembled number of hyenas, ever, will be our: Now-Necessary-Hordes-of-Dirty-Work.
p.shaw
I have come to believe.
My ill-defined spiritual inclinations, with their foggy borderlands, will suit me just fine.
p.shaw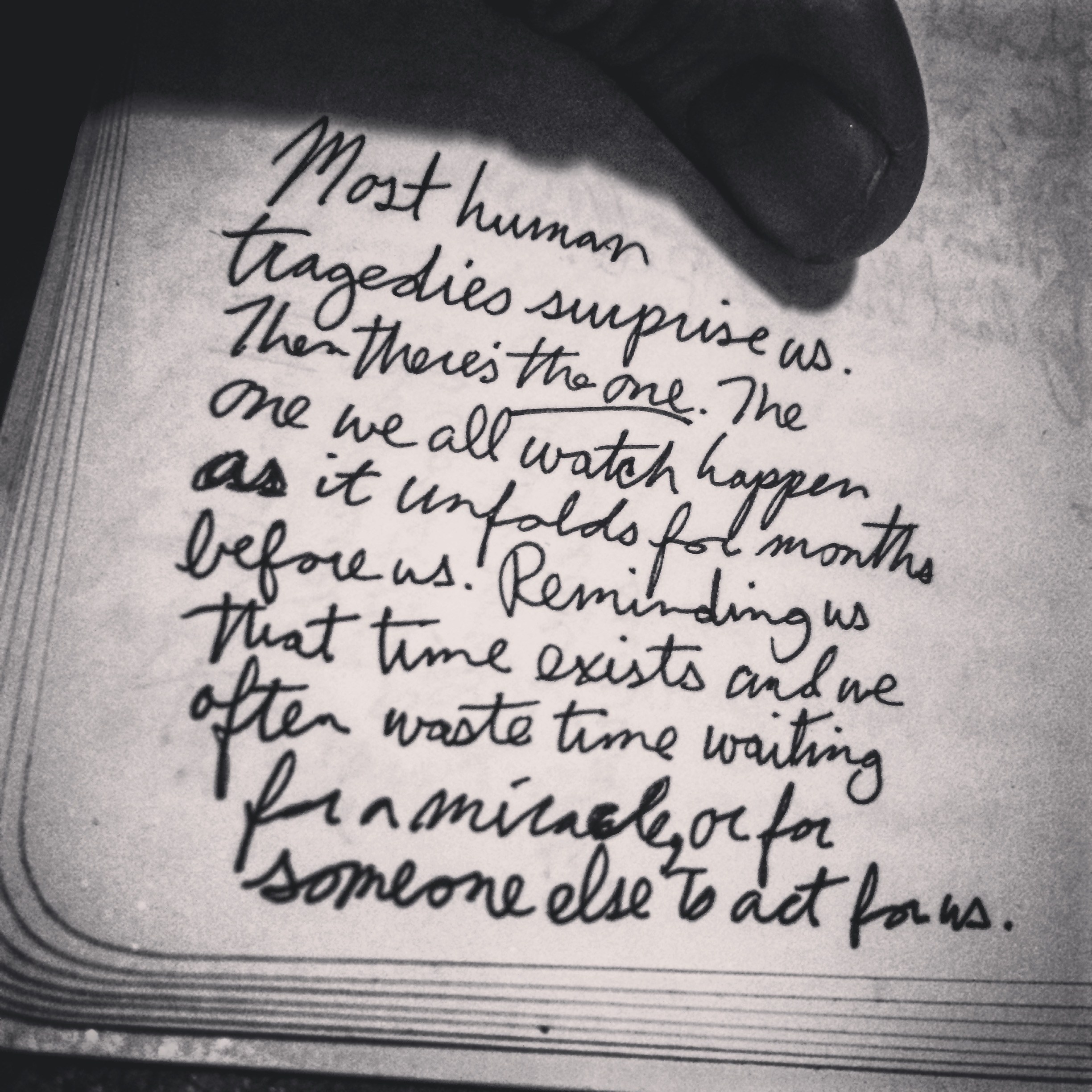 When phones rarely ring, every bell can become a flinch in our soul.
Most human tragedies surprise us. Then there's the one. The one we all watch happen as it unfolds for months before us. Reminding us that time does exist. And that we often waste ourselves waiting. Waiting for a miracle we were sold on by past miracles, sold by the very fact and faith of our existences. How hard they are to even come into becoming, we are told, is the miracle. And we too often take refuge in what we are sold. We wait for someone else to act for us this time.
p.shaw
Insert your blanks for judgement.
Justifying every thing based on one thing.
To conjure an anecdote for absolution is no great art.
p.shaw
The trick is to stay long enough to never want to let go.
The trick is to tell them how much they're worth, over and over and over again; all of them, every single one; whether they deserve it or not.
p.shaw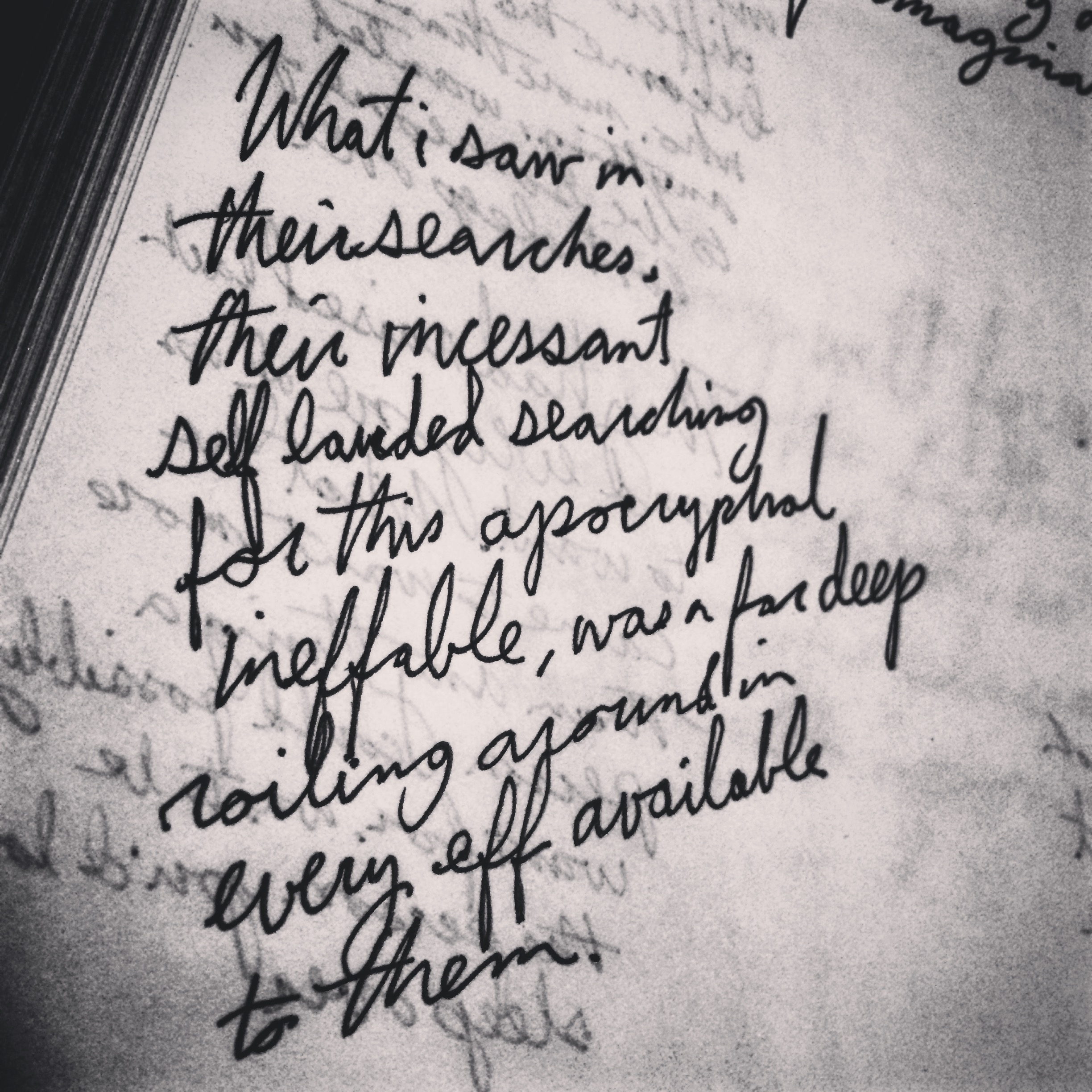 Too fancy of places to begin.
What I saw in their searches, their incessant self-lauded searching for this apocryphal 'Ineffable', was a far deeper roiling around in every eff available to them. They just couldn't leave a single one alone.
 
p.shaw
I guess, never mind?, then...
A Failure of Our Response:
• to faithlessness: anger
• to helplessness: anger
p.shaw
What's different from night to day.
In many dreams I must attend to all the ways I have not yet learned to serve our love. In a few others, all is just, all is well.
p.shaw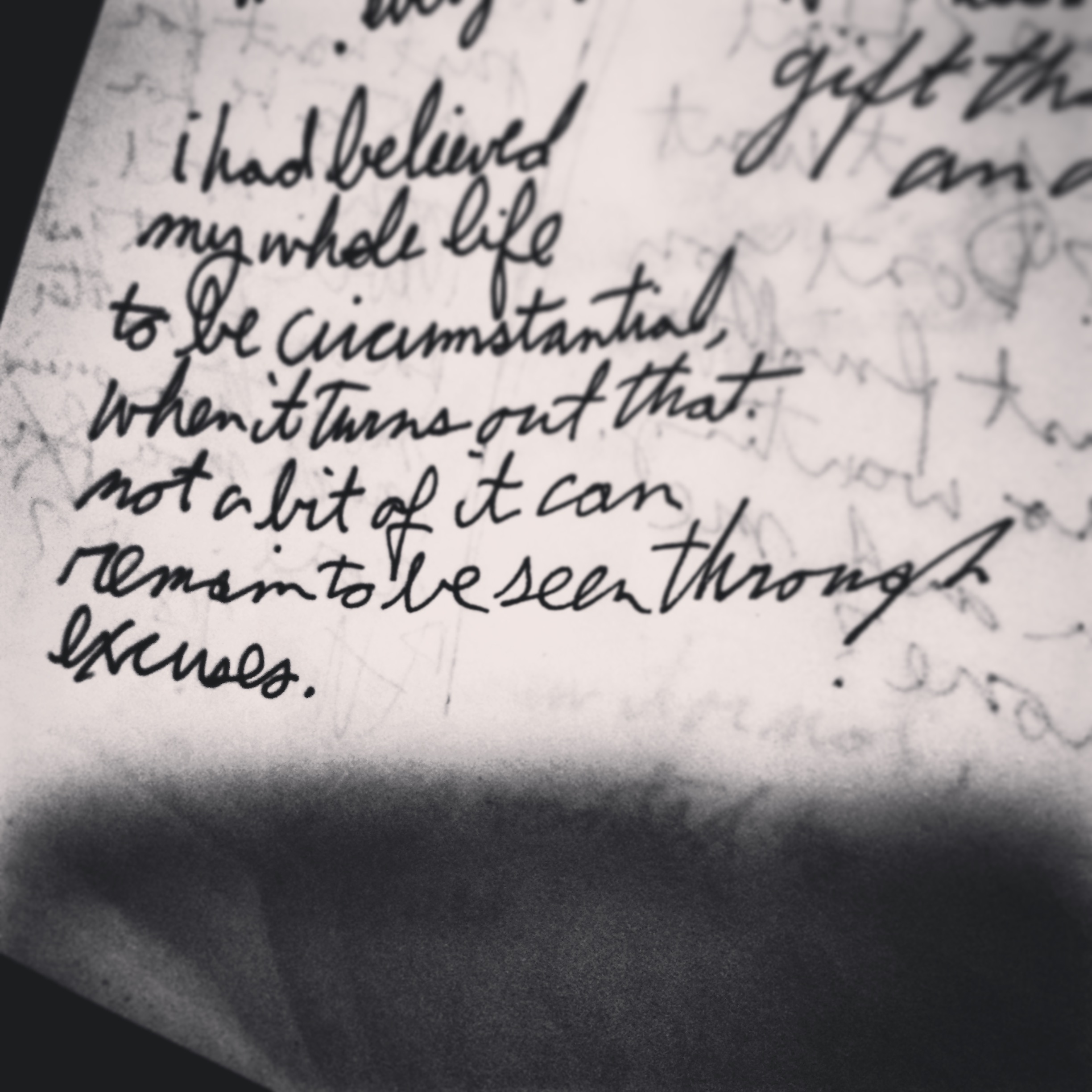 The first failure of self-help is forgiving ourselves.
I had believed my whole life to be circumstantial, when it turns out that not a bit of it can remain to be seen through excuses.
p.shaw
Let's go out and find a dark place,
let's go out and get to the bottom of us all.
p.shaw
I lost me, long before I ever lost you.
I can hear all your handles haunting me.
Where joy and ominousness collide.
in the voice of all the others
I'm in love with how Double
sounds, in every language but ours.
p.shaw

 
When we find ourselves crushed by fortune there exists an audible breath. Accompanied sounds. Whether a ringing – a tone not of music but mind – yourself both crying and not dead; could you have heard these sounds as precise as they are had you never heard music before?
Should we surface? Hold to kettlesides afraid to vanish, fingertips on trunks adrift, not grasping but holding, waiting to ascend, to see the trees ascend from water back to ground, a willow not weeping, or crush in this less than ground.
We cannot be any more than floating dead, both crying.
We can notice the sounds that were not made of music, made of mind and stopped, unsure what we share.
Unsure of what is fortune. Unsure of surfaces. Unsure of disappearing if all can me made to hear a similar tone that words weren't made to describe. Unsure of ourselves crushed by a fortune. Being willing to that weight just to say we had more. Just to say 'I was never poor' the way the others', the way we measure us all.
p.shaw
Cause/Pause & Effect/Reflect
Her Defense: relayed to me in a dream and I couldn't agree less.
"You're not old enough to hate me for all of this."
p.shaw
Do we need to question our listicles?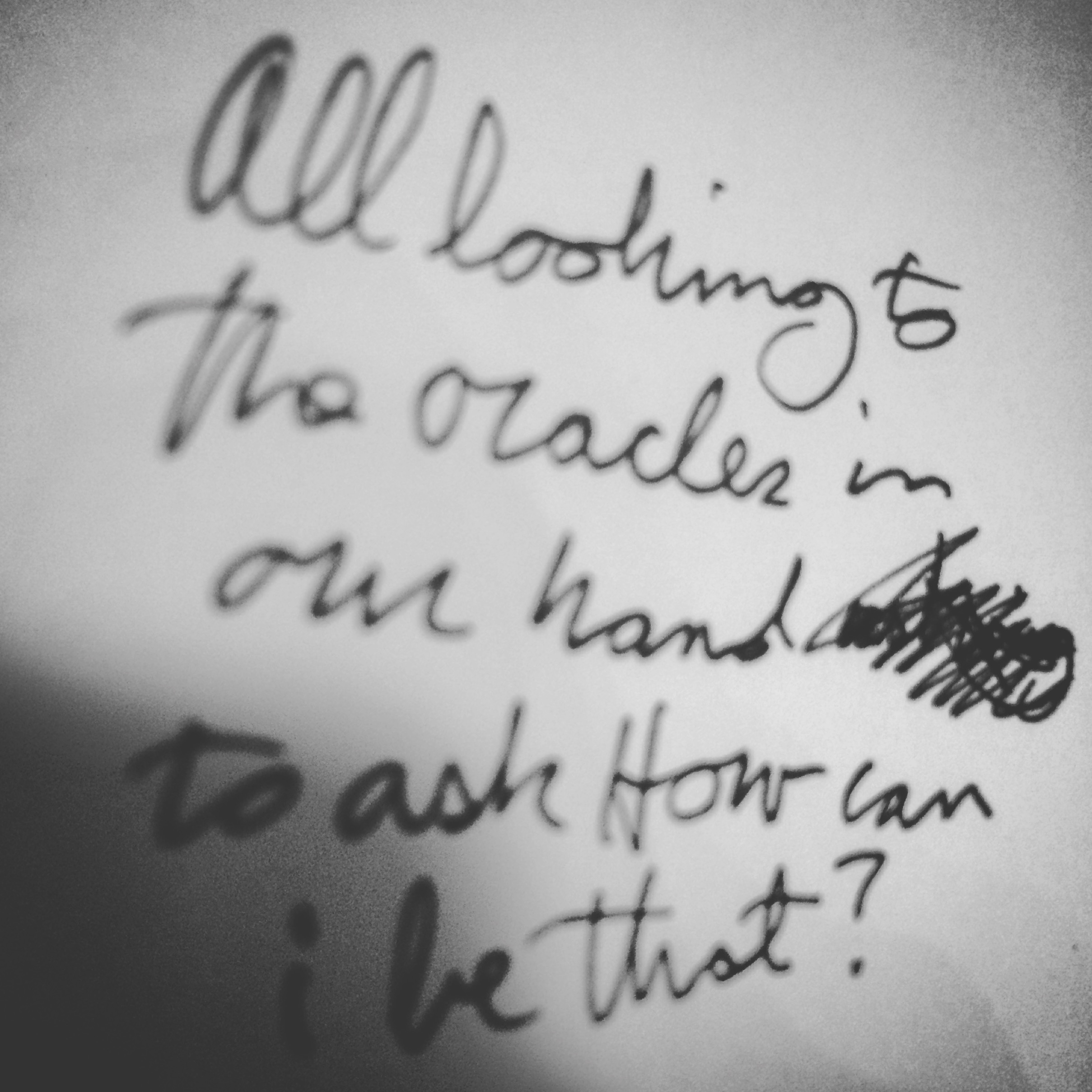 All looking to the oracles in our hand to ask:
and we're still waiting to talk about having had enough.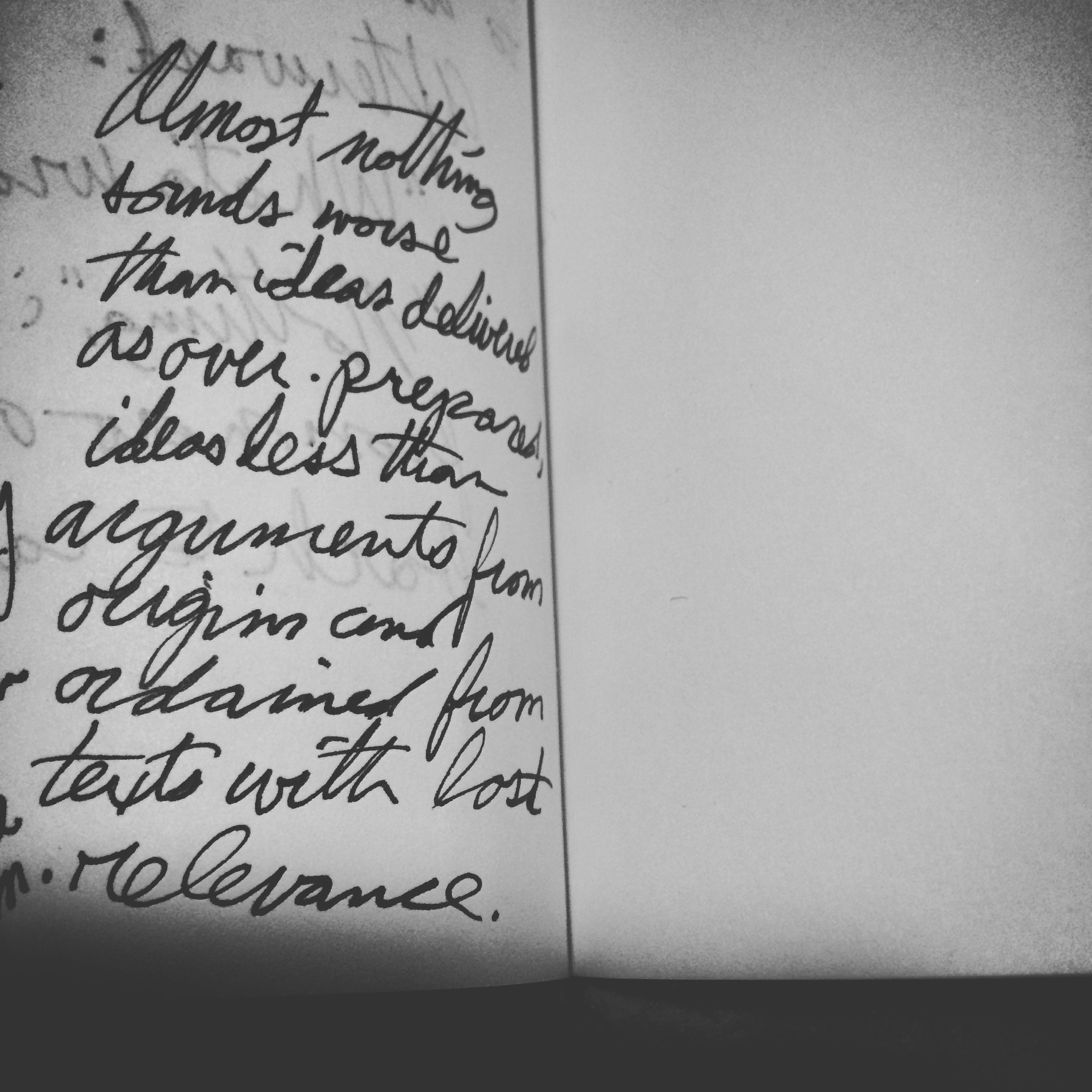 Hate the way you sound.
Almost nothing will ever sound worse to me than ideas delivered as over-prepared-ideas, less than arguments from origin, and ordained from texts with lost relevance.
from And Fuck 'Officially'.
p.shaw
Where've You Been? Where've We Been? Where've I Been? : I Been Struggling, More, As of Late.
from a poem in progress, working title:
And Fuck 'Officially'.
p.shaw
Muck I Make.
This is the thing I can do. This is the thing I can do. It is not much, but it is THIS that is the thing I am capable of doing.
That did not happen to me when I was younger and lived alone: Knowing What Was. Or I simply did not notice then the muck I was making.
p.shaw
Beginning to end is mostly common.
The only way to finally know that I can throw this all away – All being: Set; Lines; Stack of Exploration; Stack of Research; Stack that is identical in content to other Stack excepting for variation in point-of-view from First-Person-Internal to Close-Third-Person (which is to say, as Life); and the Stack in Past instead of Present; notes that explored Future but were disregarded for damn good reason – and then, and only then, I can justify that I 'finally know' how we can throw this all away is by writing it all down again from beginning to end, including the conversations the stacks have had with one another and the ones that they haven't had but that they need to have, all in one big new place, one optimum document, where all that work and the work that went into the work is now down and now done and then use that Optimum Document of Extensive Inclusion for wrapping of all the contributing documents and work and all the rest into one package that is contained by all of its own recap. Then it will be ready and then it all can be thrown away.
p.shaw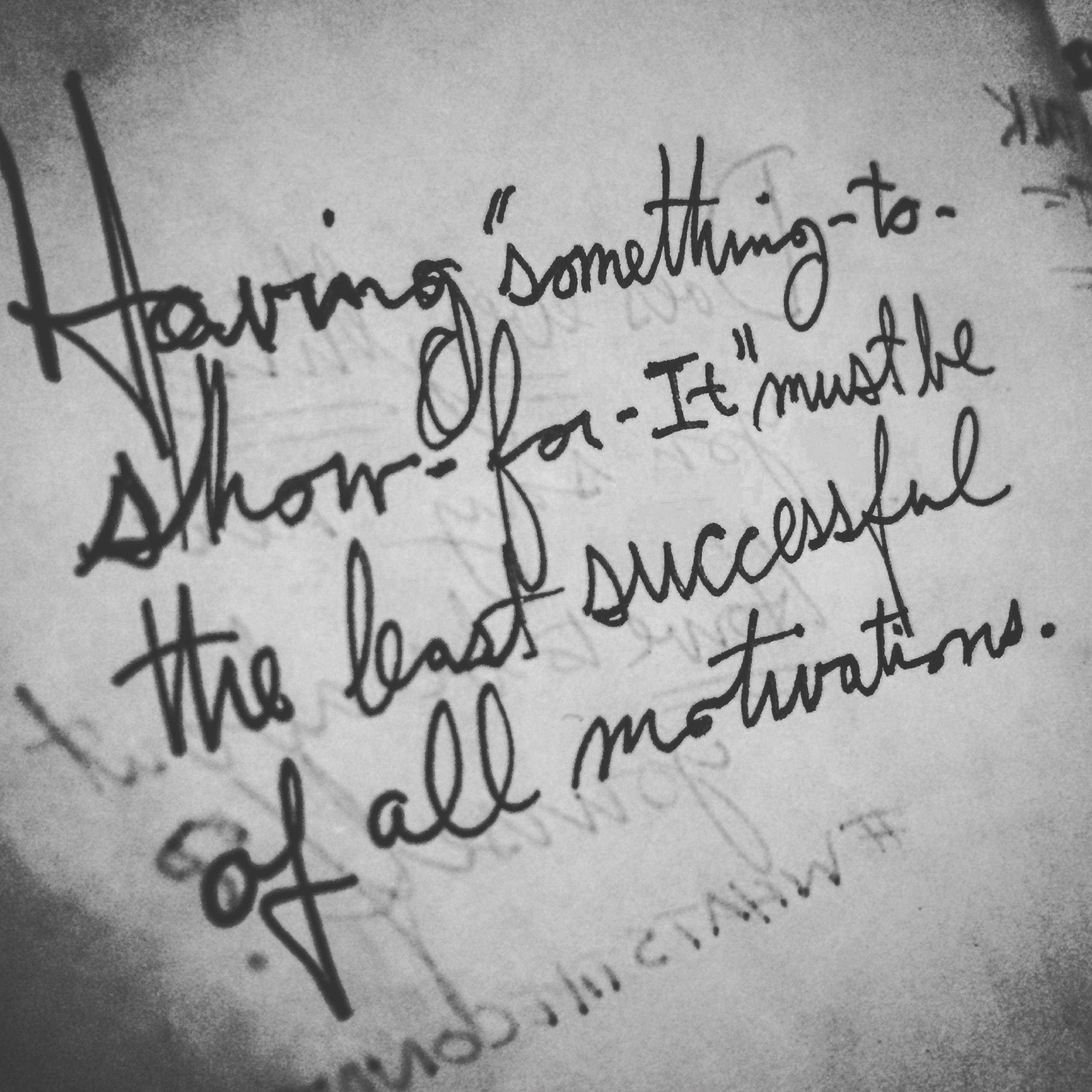 "Having-something-to-show-for-it"
must be the least successful of all motivations.
p.shaw
Notice.
When we bother to notice, what we pay the most attention to is what we love as it disappears from us, as we disappear with it. And there is zero shame in that. Take notice.
p.shaw
Power of Must: Have-To or Could-Do
The easy tee up for a double entendre is the word MUST:
Ex. 1: It must be uncommon to share what is common.
Ex. 2: I must write through obfuscation.
p.shaw
Try moving without changing a behavior. Go ahead. Bet you can't. It's some kind of law of physics they never told us about.
And now we couldn't stop looking for the way to stop looking.
p.shaw
Things to talk to therapist about:
• Adjusting my relationship with TIME.
• Would she be okay with me changing the verb in my list keeping from "TALK" to "CONFRONT"
p.shaw
And now it has become not what we discover, but how we discover it.
p.shaw
The Difference
All this anger and opinion has always been with us. The difference is how easy it has become to see your neighbors.
p.shaw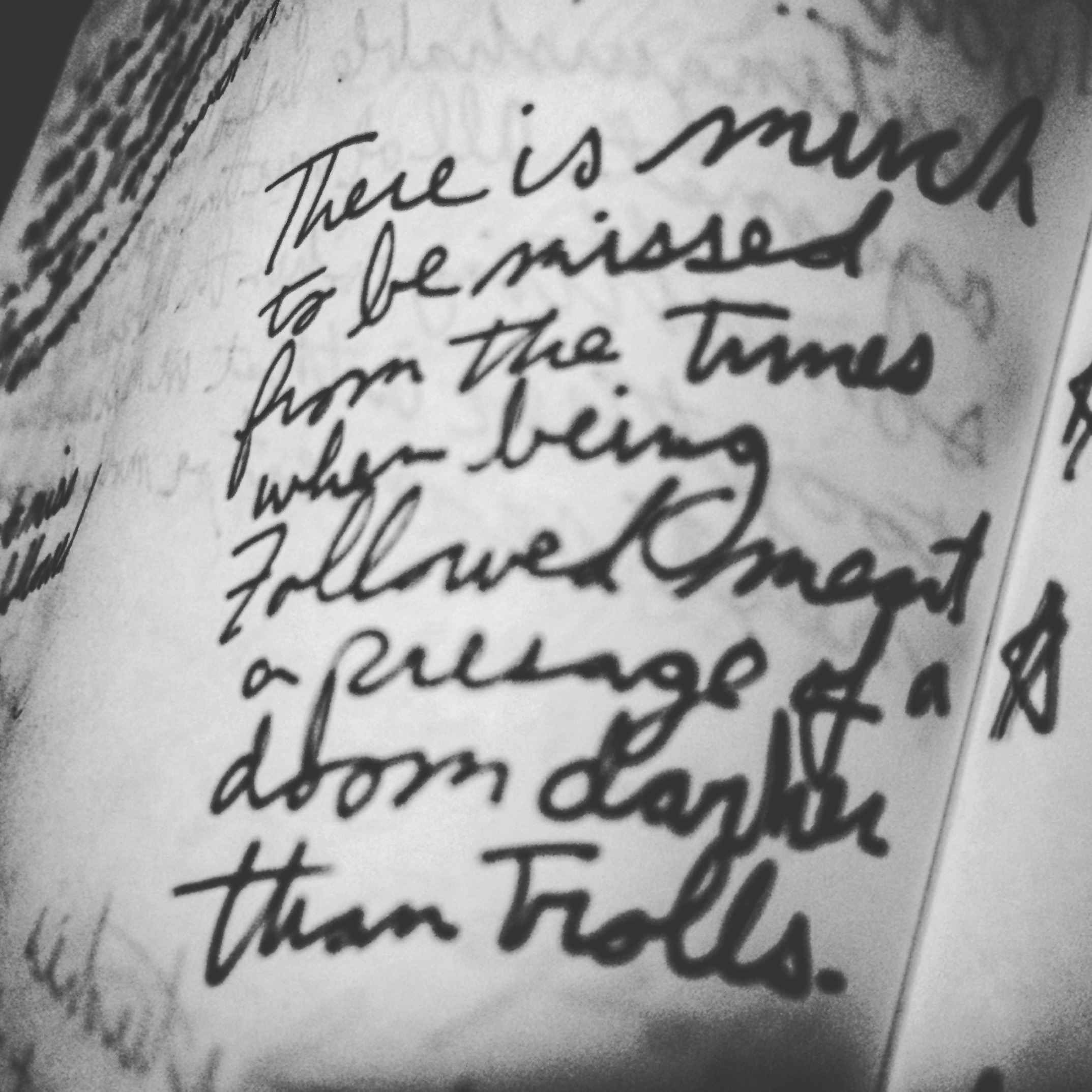 Our failure at For Safety's Sake has little return.
There is much to be missed from the times when being Followed meant a presage of a doom darker than Trolls.
p.shaw
Like a choose your own adventure.
Insert here something about Privilege mix heavily with Persecution. Identify your defensive posture. Ignore your responsibilities to the earned disdain.
I should have never sold away my immensely valuable rights to my greatest idea: to create a moral-outrage-ranking algorithm.
#goodbyeluxuriousretirement #humancommunicationnotcutoutforthis
p.shaw
Dying Meme(ories)
New studies show that the shelf life for profundity is decreasing in direct correlation with the # of memes being generated, worldwide, daily. This means: the awesome shit that you may someday say, would have in the past, lasted for decades. Today, Andy Warhol's 15 minutes is but a pipe-dream.
p.shaw
Popularity Contests of Sadness.
We can all write about grief. Or: eventually each of us will have grief to be able to write about. Or: there will be more times of grieving to come for each of us to be able to write about that new grief, old grief, shared grief. Or: we should all just write about grief.
Yes. That last one.
Of course, that old adage that says 'it never hurts to try' in this case, is total bullshit.
p.shaw
The irony of the race to be original in a world of recycling.
The responsibility of Origin is undesirable, at best. Show me the person worthy. Or simply find me one who is capable of calling all of this theirs. That is a place to start.
p.shaw
The Notions & Perceived Selfishness of Things.
No. 1:
My hammer enjoys the strong possibility of always remaining a Hammer.
p.shaw
 
When it's going to happen, anyway,
no matter what.
None of us should bother
with the fight.
Except, and even,
if you've never thrown
or taken a punch
being born was a fight.
That is what we are made for.
What we are going to do anyway.
No matter if it has already begun to happen.
p.shaw

 
sadly.
this could be the record of how much more I had.
p.shaw
While we argue for where our parking has gone : What about : Where the Russian mother's will pray?
p.shaw
The pleasing you will do for others than yourself should be the definition of performance.
CONTROL. COMMAND. NO OPTION.
We work so hard
how we try not
to understand.
p.shaw
apropos of everyday
And I actually am fantasizing about her having something more useful to say to me than, "Consider this a learning opportunity."
Because the problem is every 'learning opportunity' is about tomorrow, never yesterday. No matter how we are cajoled to take a breath, we are asked to wait a minute to gain some perspective, all this learning is for some mythic tomorrow. And I came for today.
p.shaw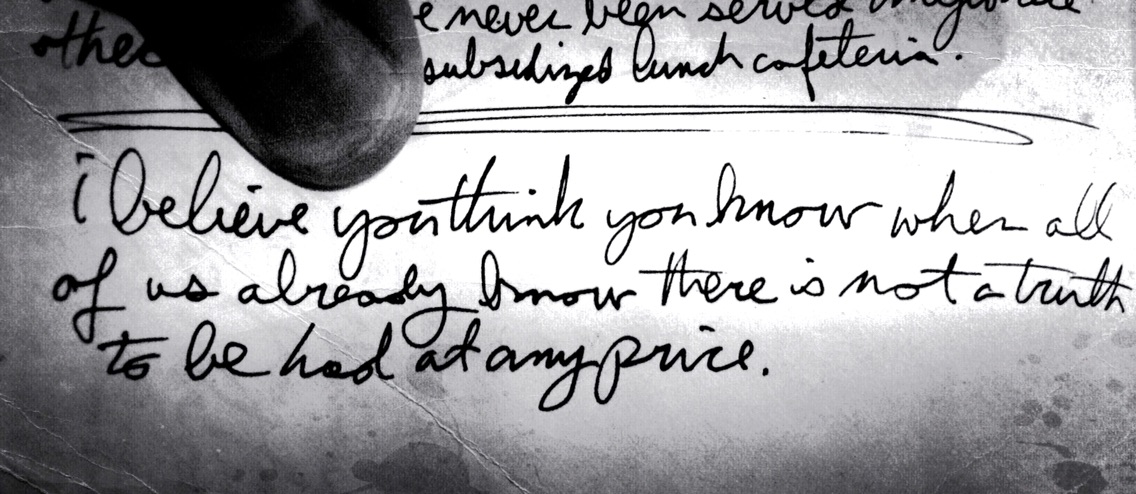 Why so glum when the boat is full of us?
I do believe you think you know, still, when all of us already know there is not a truth to be had at any price.
p.shaw
I don't know how we can only ever fall in love with the idea's of one another.
p.shaw
Hidden out in the open, not worth a temptation.
The smallest of birds here remain the color of dirt. We know this isn't so everywhere. The Amazon, a swamp; is there even anything small in the circles of ice at either end?
If everything evolves to effectively attract a mate through garishness – shocking colors and shapes we come to call beauty – or evolves to be hidden and unseen for survival of the dullest; then what of the half-way theres?
David says, or said – I can't remember whether he evolved into his silence and whether this came before he began to just look at me rather than speak his mind which he was always wont to do – : "It'll never be good enough." And I've always wanted to believe him, ever since I met him, something about him that makes me want to believe everything he says, even when nothing but the hoity-banal is what erupted from his face, what else would be so much fun to believe?; and now he just looks, doesn't say anything with his mouth but everything with his actions and his eyes and still you want to believe him, or I do, enough that if he says – however he says it – "It'll never be good enough," then even if you don't want to believe him we probably should because if it was good enough evolution wouldn't be a thing.
The shocking shapes with ever thickening thorns that consume riots of color are a more beautiful death we've come to believe than the quiet undulating specks that are flesh-colored or hide in our blood in the colors that blood is when it is not exposed to oxygen.
All the in-betweens and half-way theres are alive. But being alive alone is: boring; trudging; drudgery (pick one and eliminate the rest; focus on one particular of disappointment; that is evolution; that is good enough.) Hidden out in the open, not worth a temptation.
p.shaw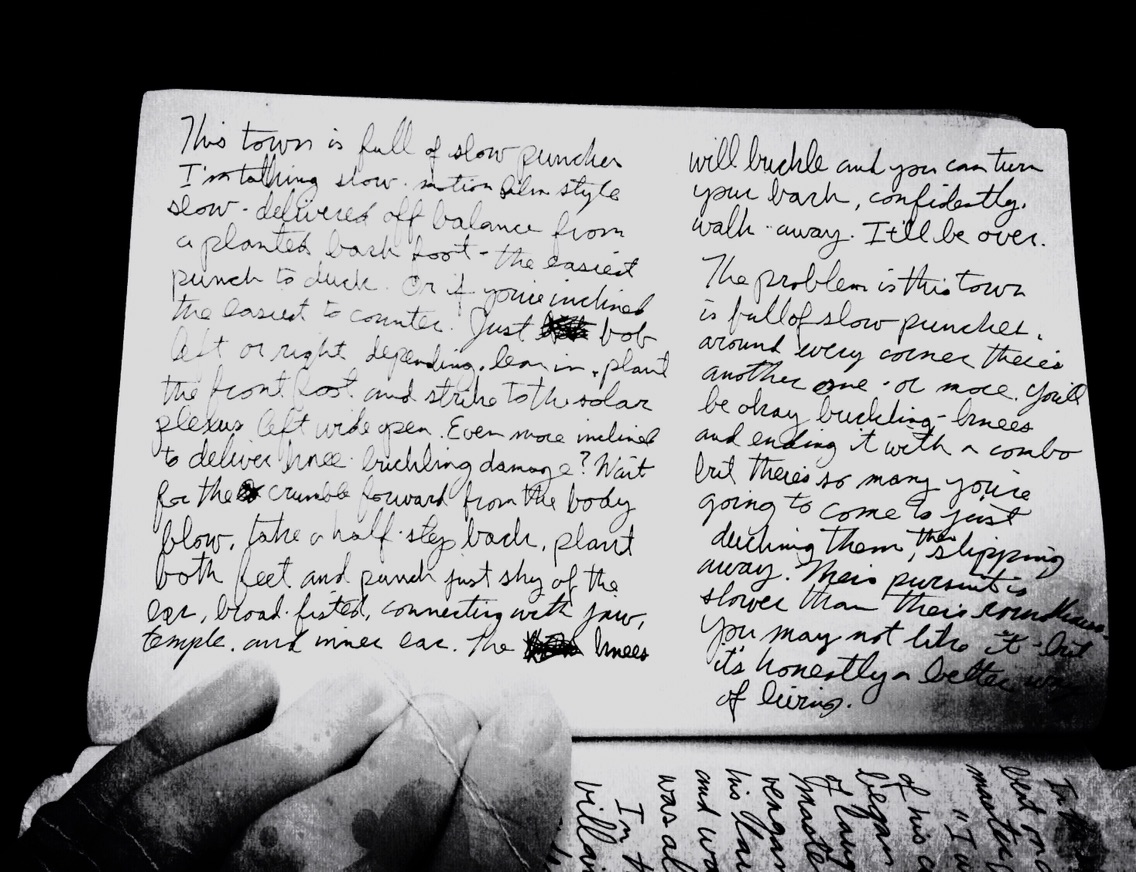 Two Step Program.
This town is full of slow punches. I'm talking slow-motion-film-style-slow – delivered off balance from a planted rear foot – the easiest punches to duck. Or if you're inclined, the easiest to counter.
Just bob left or right depending, lean in, plant your front foot and strike to just below the solar plexus, that part where the rib cage comes together in the middle of the chest, above the stomach. It'll have been left wide open by these slow punchers.
Even more inclined? Make it a combination for knee-buckling damage. After the jab to the body, lean your torso slightly back, keeping your weight still on your forward foot and wait as their body crumbles forward, searching for breath. Square yourself, plant both feet, and punch just shy of the ear – right of left, just use your dominant side – with a broad fist, you'll connect with jaw, temple and inner ear when you land on that spot.
The knees will buckle and you can confidently turn your back, walk away. With these slow punchers it'll be over.
Your only problem is that this town is full of the slow punches, around every corner there's another one, or more, wobbling off-kilter and waiting to declare some sort of allegiance to strength they only wish they contained. You'll be fine buckling the knees and ending it with this combo, but there's no way you're going to come to make it through by only ducking them, the slipping away.
Their pursuit is even slower than their roundhouses but they rely on their connectedness. They'll drive you from them into another. They are in cahoots. And you may not like having to live with your violence, your knuckles raw, fists coming to ache. But it's a better way. An honest way to answer the town that was all lined up for your arrival.
p.shaw
Every morning arises a need to determine every angle to accentuate. That comes first. Then come the ones to deemphasize. They are changing as we age. Changing how we will need to adjust the surface of ourselves that must be polished to exhaustion. This is another of the key factors to determine the size, the right size, of our homes. Because earlier we made the poor choices marketed to us.
– for Human Snail or Hermit Human?
after R.B.
p.shaw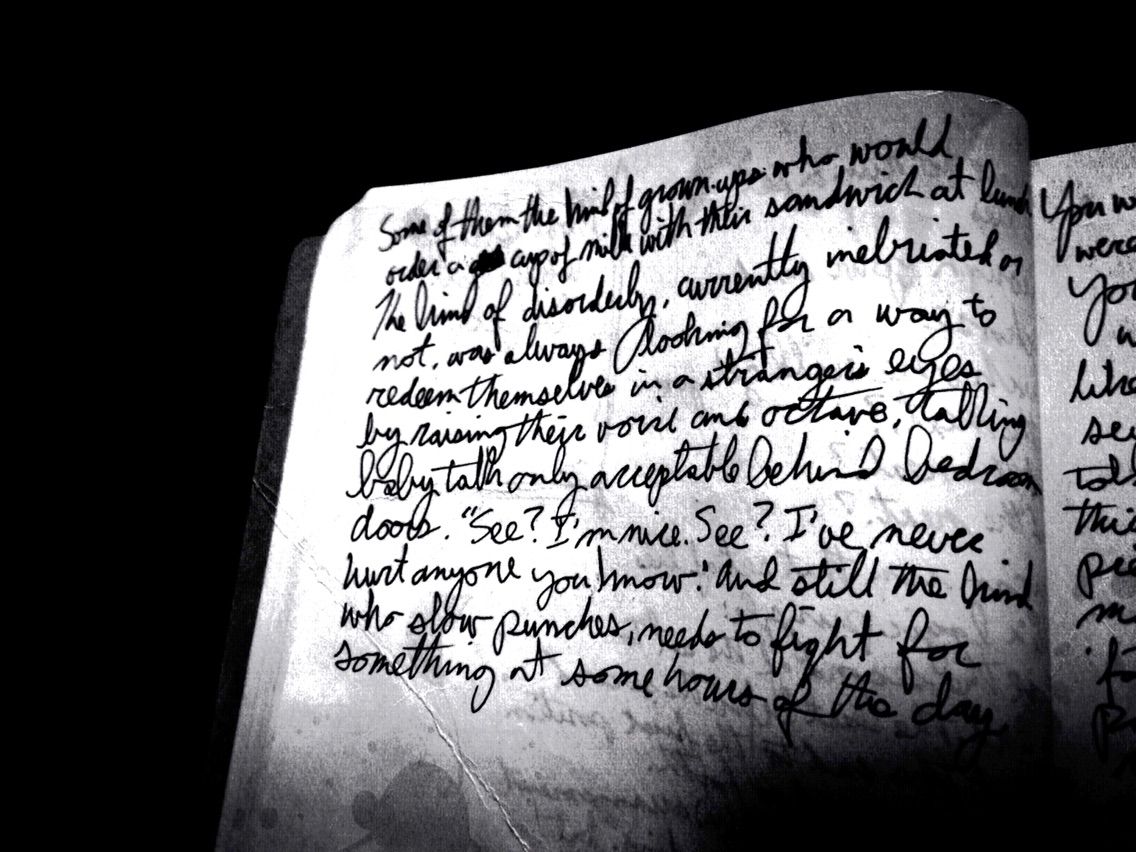 slow punchers in the two step program.
Some of them the kind of grown-ups who would order a cup of milk with lunch sandwich. The kind of disorderly who, currently inebriated or just smelling like they are from their last regularly scheduled bender, are always looking for a way to redeem themselves in a stranger's eyes. They'll raise their voice an octave or two, talking to a waitress or shop keep with the kind of baby talk that is only acceptable behind bedroom doors. "See? I'm nice. See? I've never hurt anyone you know."
And still, they have and they do and it's because they're remembering that hurting they put on someone that they speak this way. A half a form of sober clarity. And still, they are the kind who will slow punch you, a stranger in this town who just as easily could respond to some kind of baby talk because they need to fight for something at some hours of the day.
p.shaw
choose which you get next.
You have to run a set
of lies
through your mind
to choose
which one will get you
to the next?,
and the next?,
and the next?.
You can run that set of lies
like a logic puzzle:
Move the second of the set
to the end, the last before the second
now at the end to the first position
and so on and so forth.
This is a consistent (re)arrangement
and so on and so forth.
Formula – simple, unending but familiar.
Formula – simple sample of lies in sets
in order.
Patterns emerge like our
histories. The moves never resolve like our
histories.
We move them fast enough to forget, slow enough
to be appalled, then the forgetting. There
will never be time for forgiving.
You have to run a set
of lies
through your mind
to choose which one you will get next.
p.shaw
Friday the 13th ≥ Valentine's Day Eve?
7:00am at the coffee shop:
He says, "Everybody is writing about masturbation right now like all of a sudden it's okay to write about masturbation. We get it, you're tough, you're shocking. you're a survivor."
"But it's always been okay to write about masturbation," she says. "Henry Miller," she says.
I am already my own kind of shocked. Still sleepy. Having not had my first cup of coffee. Standing in line and hearing this conversation from what must be at least 10 yards away from me and made louder by the lack of other bodies this early who would make more sounds to drown out or absorb this seven a.m. conversation. I am thinking, This early? I am thinking, This loud? I am thinking, This public? I am thinking, Really? Henry Miller equals 'always'?
He doesn't argue until she's going on about Penthouse Forum, and he's all, "Those weren't real people's letters." And, "It's always been okay to write about masturbation when you get paid to write about masturbation so others can masturbate to your writing about masturbation. That's called porn."
And I am taking my coffee to go, but wanting to stay to see how this ends. I have more problems with the word, 'always'. And I wonder if they will resolve this before they have to leave for the office.
p.shaw
I could have killed but was only lucky I hadn't.
I ate too much and not enough. I stayed up too late and slept through my opportunities. I didn't listen. I hurt through neglect. I regret. I generated resent. I didn't listen. I ignored what I did hear. I hoped for the best when I could have assured it. I stole what was not mine to feel. I didn't own my part of it. I hadn't listened. My knife erased what took so long for them to leave in this park bench for lovers as I sat here and twisted away the fibers of wood making the initials into shapes that don't reference anyone. I cried wolf. I yelled. I wasn't listening. I hid.
I acted:
• Humble.
• In love.
• Sad.
• Hurt.
• Without.
• There.
I spent on things I will never enjoy. That is waste. I confessed over the top of the most important thing you needed to say and apologized over the top of the second. I refuse. I left too much, too early, or nothing. I stayed too long. I did not avert my gaze. I required what you needed more. Then I left it at a bus stop. I let you believe I was reliable. I believed I could 'let you' anything.
I could have found out but I was okay with not knowing.
p.shaw
hardly up for this.
She was grown to fight. Her family didn't hesitate with their words. Sling the most hurtful of phrases, say it loud and into the eyes of the receiver. Say it softly with simmering intent, through your teeth, eyes fixed on the receiver. Turn your face away from their face and look to the heavens as if a god will agree with what you are about to say and then say the last final blow that would destroy any relationship of trust. That last thing you say should be the thing you had told yourself you'd never say to their face.
This made thick skin in her family. There would follow the slamming of doors, stomping out of rooms. Quiet for hours or days that felt worse than any of the shouting to all of them. This made thick skin in her family. One day, or a few hours later, the wind would change and they'd 'hug it out". They'd apologize for the abominable words they had exchanged. And they wouldn't hold any of them in as resentment or transcription for a future onslaught. They could all trust that when the time came and words were needed they could be generated on the fly.
Yes. My family had the same behavioral patterns. I had left them, intentionally.
"The difference is your family said all these same things and remained a family," I said.
p.shaw
All the Things You Keep From Me.
Your subversion will never live up to its definition or promise, if what you want to believe in is an immediacy – a pace contemporary. That subversion is being invented now and you will either be remembered as part of the playbook or not. Switching mid-stream daily, hourly, minute-by-minute if you dare dip in the twitterverse can only hinder the reflection.
You should, instead, stick with the existing models. Stick within it for a long, long while. Ignore the chants of "we don't understand"; "you make no sense"; "you are ruining yourself" (which means: the self we want to believe in).
The crick in your neck is from looking back over the empty rear seat (it's a good sign you don't have a passenger willing enough) and through the rear window, because you're never trusting yourself as much as they are never trusting you. It's necessary, the distrust of 'objects are closer than they appear' disclaimers in the side views. If they can make mirrors that are accurate, why mix and match them? Don't give that windshield version a time of day. Spend adequate amounts of pain turning your head. If yours is new and fancy and equipped with a dashboard monitor view out your rear-bumper, just paste some inspirational flyer over it with some tape. There are no babies to back over here.
Eventually you will have to stop along the causeway and get out to see for yourself in a more concentrated form. Your neck will be tired and your mind can't piece together to reconcile your swivel view snapshots of what is following you with what lays ahead.
Stand quietly along that desolate road. See if you lived up to ideas. Even though you can't see a single pursuer on the horizon they are coming. They won't stop. They will act as if you aren't even there. What if you were stalled and in need of assistance? Even if they are tiny and electric, they will feel like the rush of an 18 wheeler, wanting to draft you under them as they speed by. Stand on the passenger's side. Stay safe.
p.shaw
How v. What
We become most vulnerable when we share HOW we think, rather than WHAT we think.
p.shaw
Getting Rid.
I woke up this morning and didn't want to wear these pants anymore, or all those shirts I held onto from a different time. And all those that I have wounded.
I didn't need or want that time anymore. Or all those that I have ruined.
I bundled them all up for the Salvation Army, then decided I didn't want anyone else to have that different time of mine, and all those that I have wounded, least of which the deserving Needy.
They could make good dust rags, but my different time, and all those that I have ruined, rubbed all over my now time to keep it shiny didn't seem fair to either time and all those I have wounded.
I walked them out the back door and down the back staircase to where the dumpster lives in our alley and then I couldn't do that either. The landfill, the seagulls, the eons for the weave to break down if, and only if, it managed, the time and all those I have ruined, my different time than now, and all those I have wounded, to stay put in that heap or hole they built. They wouldn't. (see aforementioned seagulls)
I had to burn them. Or I wanted to burn them. That will get you arrested in the city and we don't have a fireplace but I couldn't imagine that phone call, trying to explain, or just showing up to a holiday party with a sack full and asking, or not asking, if I could just take care of a little business in their fireplace. But they don't deserve the responsibility of ashes.
Tomorrow, I tell myself, I'll procure a safety deposit box, and add a few lines to my last will and testament. Until then: the trunk of my car.
p.shaw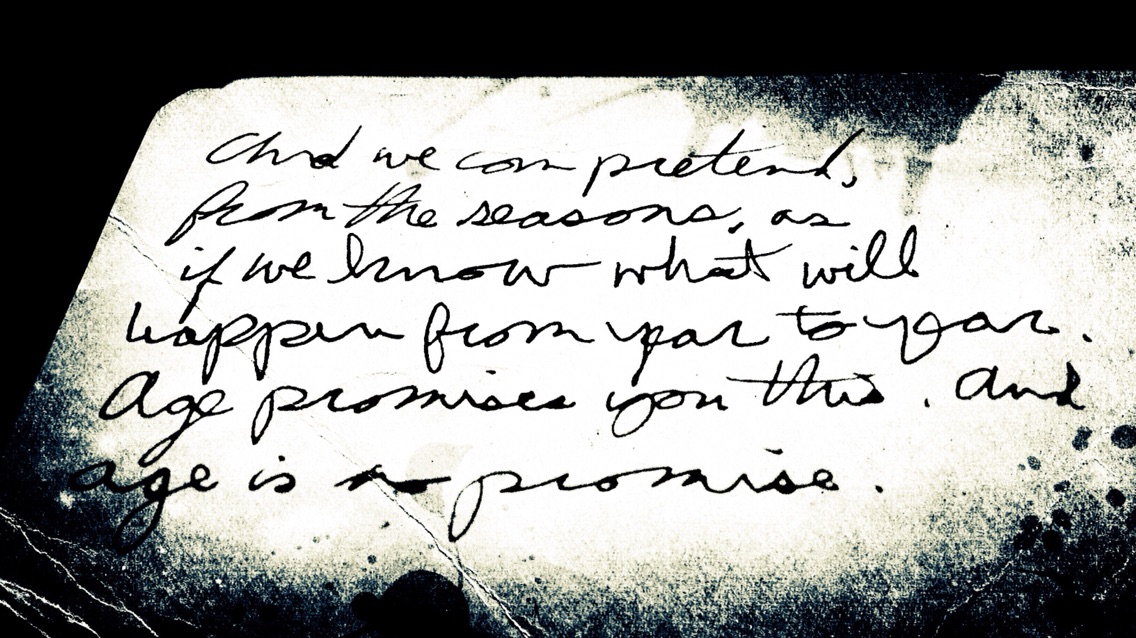 The Thing that Keeps Us Going.
And we can pretend, from the seasons, as if we know what will happen from year to year. Age promises you this. And Age is no Promise.
p.shaw
The End & Another Beginning of Fury.
I didn't sleep last night.
p.shaw
Don't deny it. Don't deny it. We are made up of the things we choose to pay attention to. And judged by what we choose to ignore. Hallelujah. In shaa allah. I am eating garbage through my eyes. I need to clothe them. I need to close them. I need to not tell you what I know.
p.shaw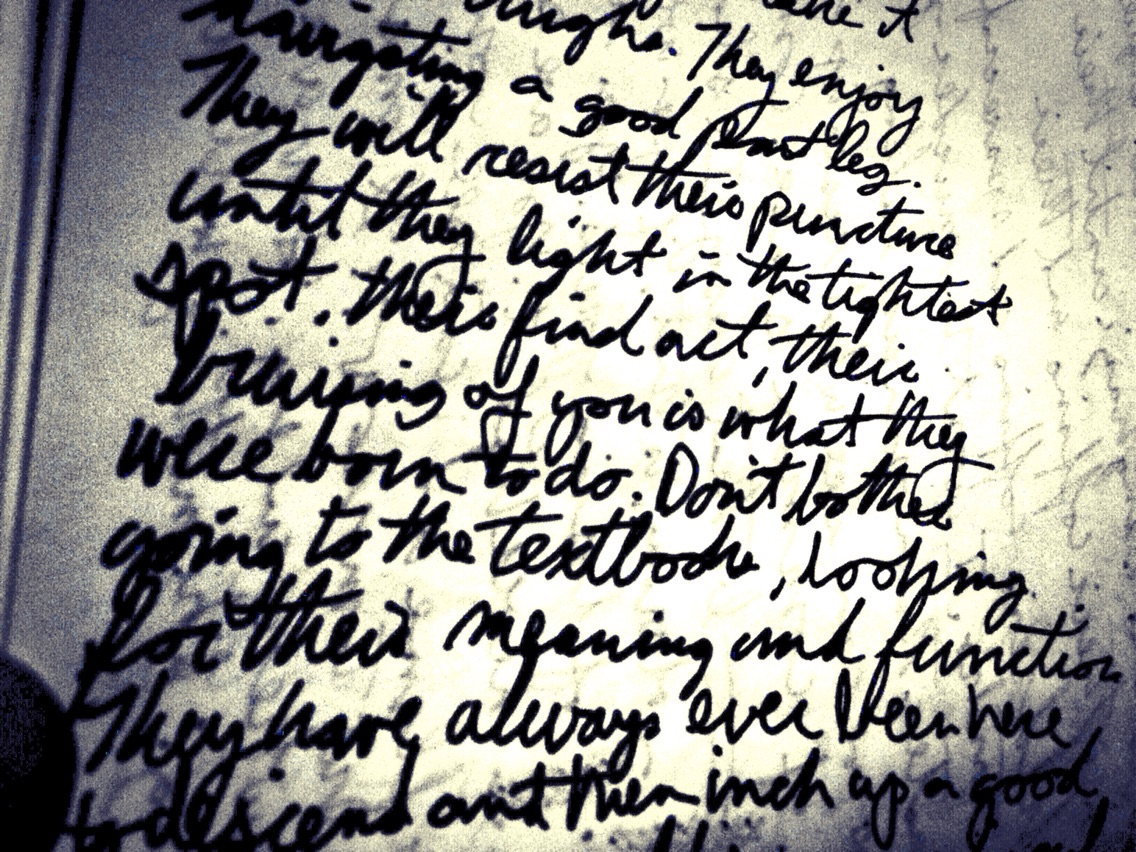 They have always ever been here.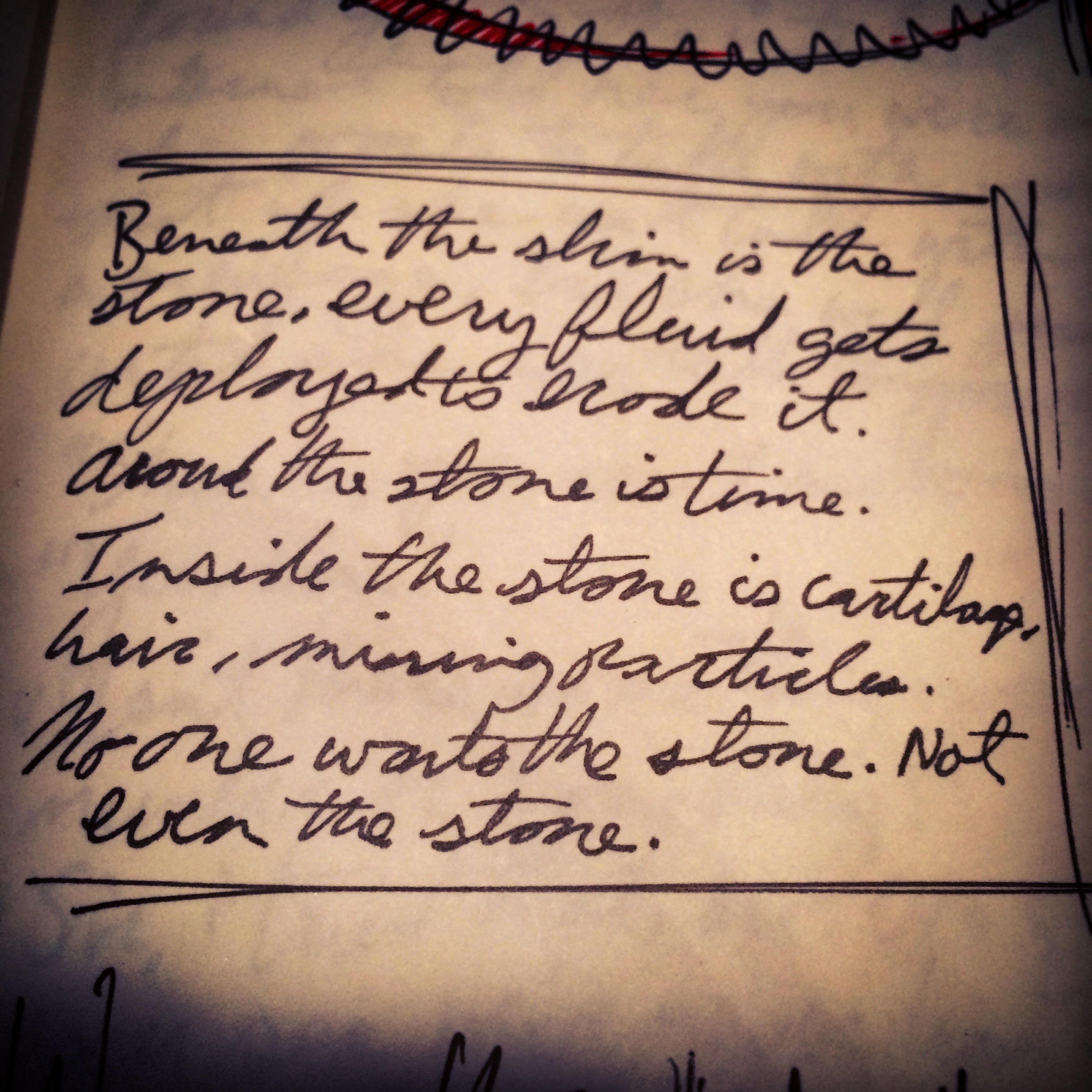 Beneath the skin is the stone, every fluid gets deployed to erode it. Around
Around the stone is time.
Inside the stone is: cartilage; hair; particles gone missing.
No one wants the stone. Not even the stone.
I have come to think we all have one. Once they tried to remove mine. I was either in agreement or complicit, depending on who you could ask. It was a charlatan's show: speaking in tongues and hand laying. Then they said it was gone. They were wrong. I'm just now making friends with the stone. He is beginning to forgive my attempts at destroying him. He, of course, understood them for he was also looking to not be the stone. But still, even in his self-disgust, he has feelings. That's where we start: discussing his feelings. Then we eventually get around to the subject of why he is even there in the first place.
p.shaw
Someone's gonna have to fix that.
I created a system and uploaded its analog equation to be found by only those who look and will become complicit in our caper. The only digital magic has to do with where I hid the formula to be found.
You'll know if it's for you. Then you'll run out to Hobby Lobby despite their bigotry. You'll risk confrontations from those, like us, as you stand in lines, incognito, for our massive purchases of entire stocks of Paint-By-NUmbers.
You'll use my useful equations – the system for us who find it – to replace the first color with the last in our craft, And the middle number must switch with next to last. The numbers to the left of those with the second; and so on (it's the exact same as the first code they teach to people who hide in code, except for you now know I altered it).
We will all paint by numbers inaccurate, but matching one another. We will all return our finished works to the Hobby Lobby, demanding our money back for our clowns who resemble actual flesh-toned celebrities; for our covered bridges of Vermont in fall as the ruins of Aleppo.
We'll be angry in affect but pleased as our refunds come with instructions on how to repeat the discriminations. And, manufacturers will be called on for their defaults. And, the solarization of our treachery will forever be notorious until something cuter comes along.
p.shaw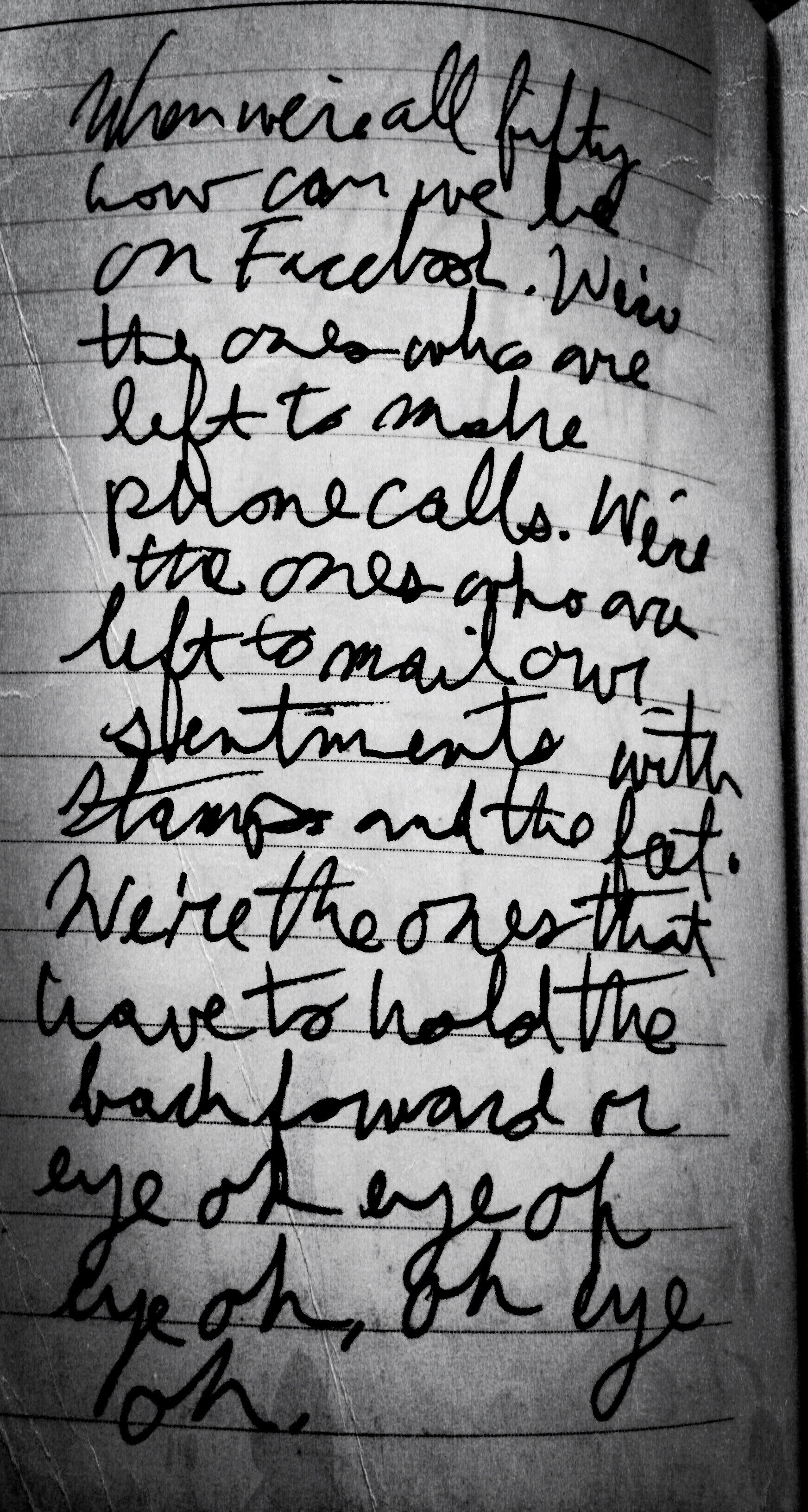 We're the ones who are left.
We're the ones who are left to make phone calls. We're the ones who are left to mail our sentiments with stamps and the feet it takes to place the letters/words in post. We're the ones that have to hold the back forward or Eye Oh, Eye Oh, Eye Oh, Oh Eye Oh.
p.shaw
playing with beginnings
Two Openings.
One Factual: There was too much heat.
One Implied: Because we all stood when we never should, we are left to being erect; how can we all live so many years and still all do the same idiotic things?
for In the Last Days of Our Future War
p.shaw
return home + pain
...and when I'm such a little child, how can I be capable of this? The question is one of madmen, and of us all, when quiet: That missing of yesterday is every little moment on its way to its end. (after J.D.)
p.shaw
Then v. Now. Have To v. Want To.
Then, I did not think about these things they say they have to think about, now. I didn't want to break a spell.
p.shaw
dumb parents.
She told me her mother had said, "I get so excited, I will sacrifice everything to accomplish this."
"I don't think your mother knows what everything is," I said.
from And I Hated that Girl's Parents.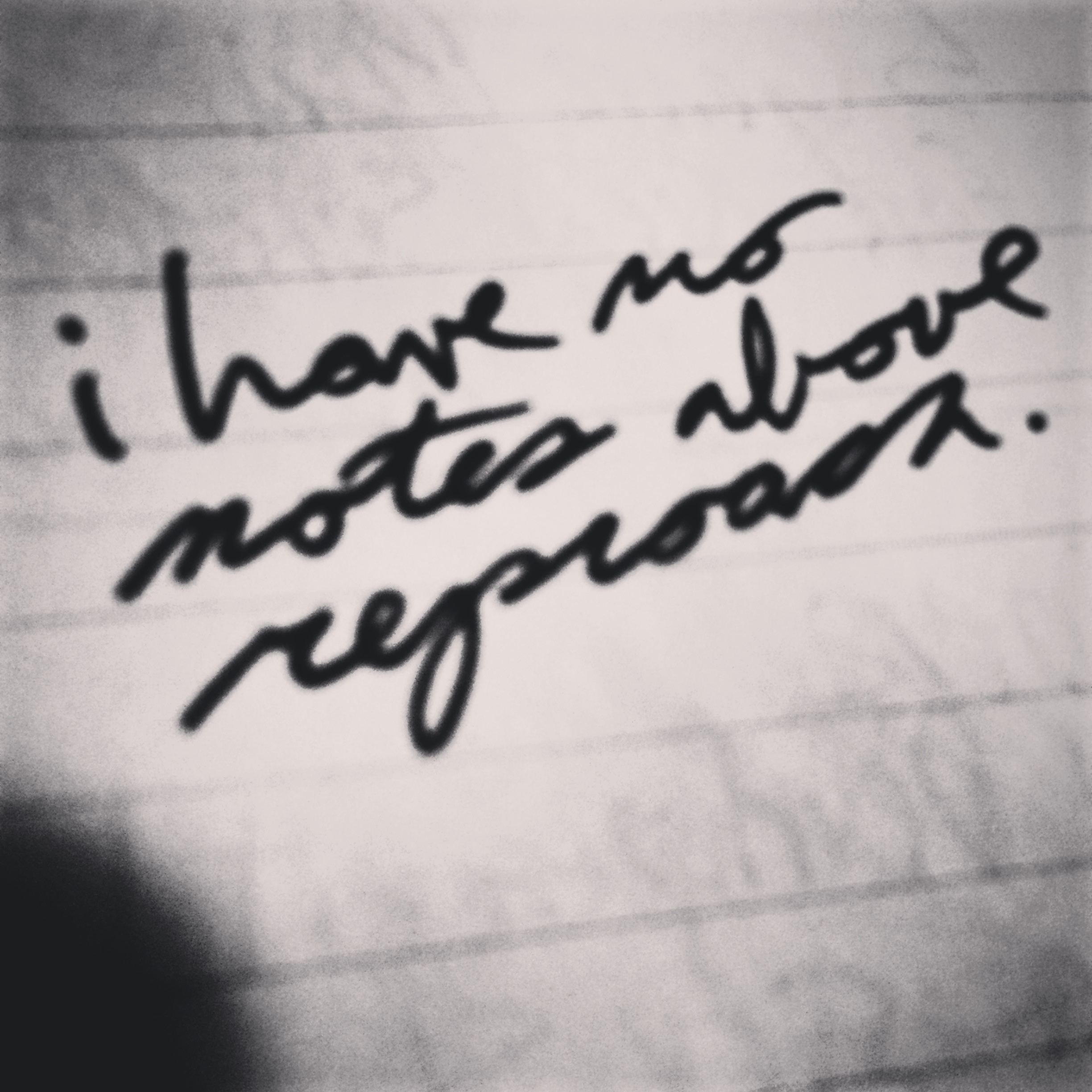 I have no notes above reproach.
p.shaw
things writers talk about.
"I wrote for a soap that's popular in the east, a tele-novella, you know? This one focuses on story lines that they feel are speaking to issues of our age, like gay marriage, global warming, better understanding Islam. That sort of thing. I watched a couple episodes to get the lay of the characters and thought I could stomach the assignment."
"Assignment? Dude, it was a contest. For a sweatshirt. The writers were running out of ideas. You were crowdsourced."
"Well, yeah... but I wrote some fucked up plot line shifts. Tackled new situations and developed new characters. I really pushed them, you know. I was attempting to shake the whole thing up. I mean, if they liked my stuff there were gonna have to fire some actors after they were killed and hire some new ones for my roles I wrote. That's heavy shit."
"They do that all the time. They're like the Law & Order of soaps. Every actor gets a cameo."
"Yeah. But they said if some of my stuff sticks, they'll give me a writer's credit, onscreen at the end of the show."
"For now you got a sweatshirt, though, right?"
"yeah, but..."
"Is it a nice sweatshirt?"
"I don't know, yet. They said it's in the mail."
"But they've already started killing off heroes and villains with your words?"
"Yeah."
"Better be a nice sweatshirt."
there are 3 reoccurring dreams about you.
Sometimes I dream about really knowing what's going on with you. Like: you'd rather have a new suit than pay for your dog's cancer, but because that's so horribly selfish – you think – you'd never let on to anyone. You just pay for the dog's cancer and don't resent it. You love your dog. But you still wish you had that suit.
Sometimes I dream that we get together and you tell me what's really going on with you and that I was completely right, all along.
Sometimes I dream that we had gotten together and I had pressed you about who is important to you these days, and how you are feeling about your mother or when in your life did you decide to realize that you would marry someone who resembles her – a little in the physical / all of it in the mental – or about what happened that one night you said to me right before you went down in the elevator that you'd be right back – that you just needed to grab your smokes out of the glove box and I didn't see you again for at least three years and when I did see you again I wanted to tell you that I knew that night that your smokes were actually in your inside jacket pocket and that you wouldn't have had keys to the car you had been given a ride to the party in anyway, but I didn't say anything – and even after pressing you on all those things I knew about you, or thought I did, or wanted to, you wouldn't give me an inch. You kept all to yourself, left to me to make up more ideas of what is really happening.
p.shaw
I now know I have
to wait
longer to make sense of things I am given,
offered, not taken.
For how long: is
the next conundrum;
and the killing
of dichotomy:
Seize what Day.
p.shaw
there's part of a child inside of me. Dying to see you, again. >
I'm just a weird kid. Before you even made me that way. >
I'm not really asking much for what you owe me.
Flat ≥ Obvious ≤ Absurd
I have become so used to being the physical shape that I was borne with, the outside dimensions and capacity have changed, but the outline is a silhouette that only looks different in scale.
I have become so used to being that physical shape that I have to apply those shapes to all of me, all the things I keep or am willing to acquire. The shape is the first criteria in selecting anything.
I've worked to expand my definition of flat, if for the only reason that I won't be seen as redundant, obvious. Being flat is still more important to me that a fear of being obvious. But after flat, obvious, or being not obvious, is my second operational criteria, which is its own sense of absurd because I've never managed to avoid obvious – no matter how hard I've tried, no matter how much I have made it a priority, after being flat – but absurd is my third criteria: to be absurd not to not be absurd – which qualifies for my criteria because I've set myself up to fail through my choices of what to base choice upon.
Which is why I usually win with flat and most of you can only see how flat I am.
p.shaw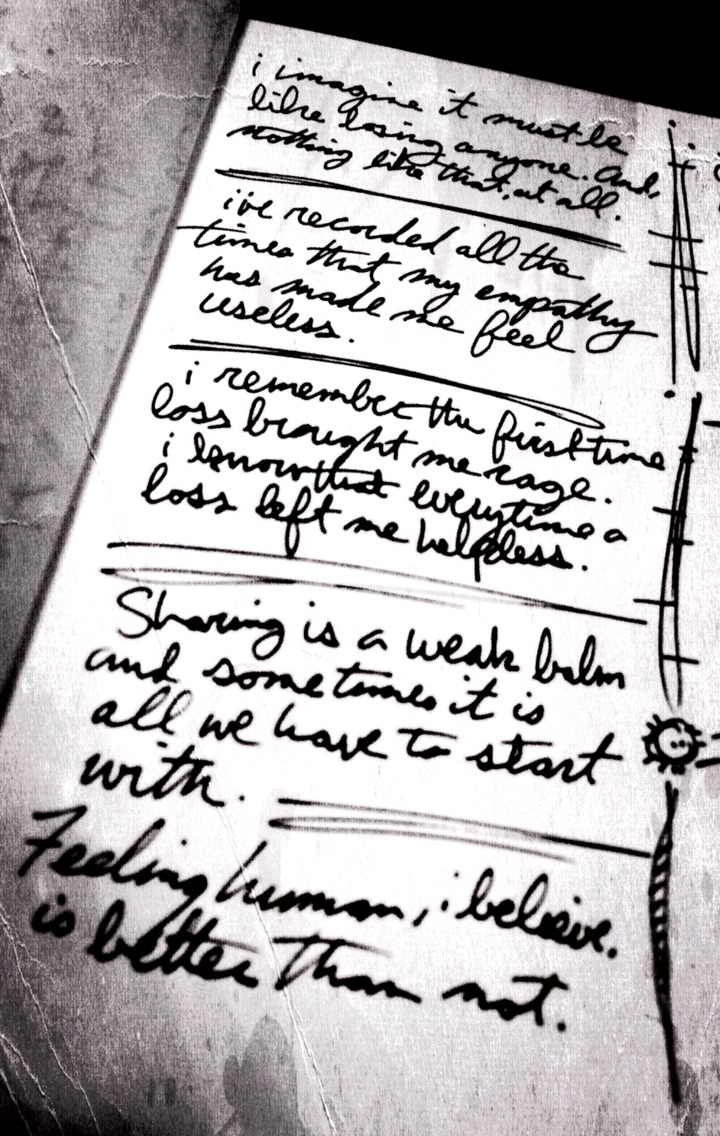 5 Thoughts from a Sleepless Night for Others.
1. I imagine it must be like losing anyone. And, nothing like that, at all.
2. I've recorded all the times that my empathy has made me feel useless.
3. I remember the first time loss brought me rage. I know that every time a loss has left me helpless.
4. Sharing is a weak balm and some times it is all we have to start with.
5. Feeling human, I believe, is better than not.
p.shaw
If I can hear the two argue, then who am I?
My body started doing things to my mind to protect itself, "No one will destroy me, but me," it seemed to say. "You're just living in here with all those fancy thoughts and ideas. And your desires. Jesus! Your desires. I'm finished with allowing you to take a toll. We may both stop together, but I'll be the one who chooses. I have more options at hand that you ever will."
"What had I done to us?," I ask, "too muck drink forced upon you, too much smoke left in our lungs, do I make your legs and feet travel too far?"
"You will start with putting down that pen that you hurt us with."
p.shaw
Nightstand Artifacts: 7.31.2014
2:37am
The thing I do is for now. Tomorrow's a lot harder.
p.shaw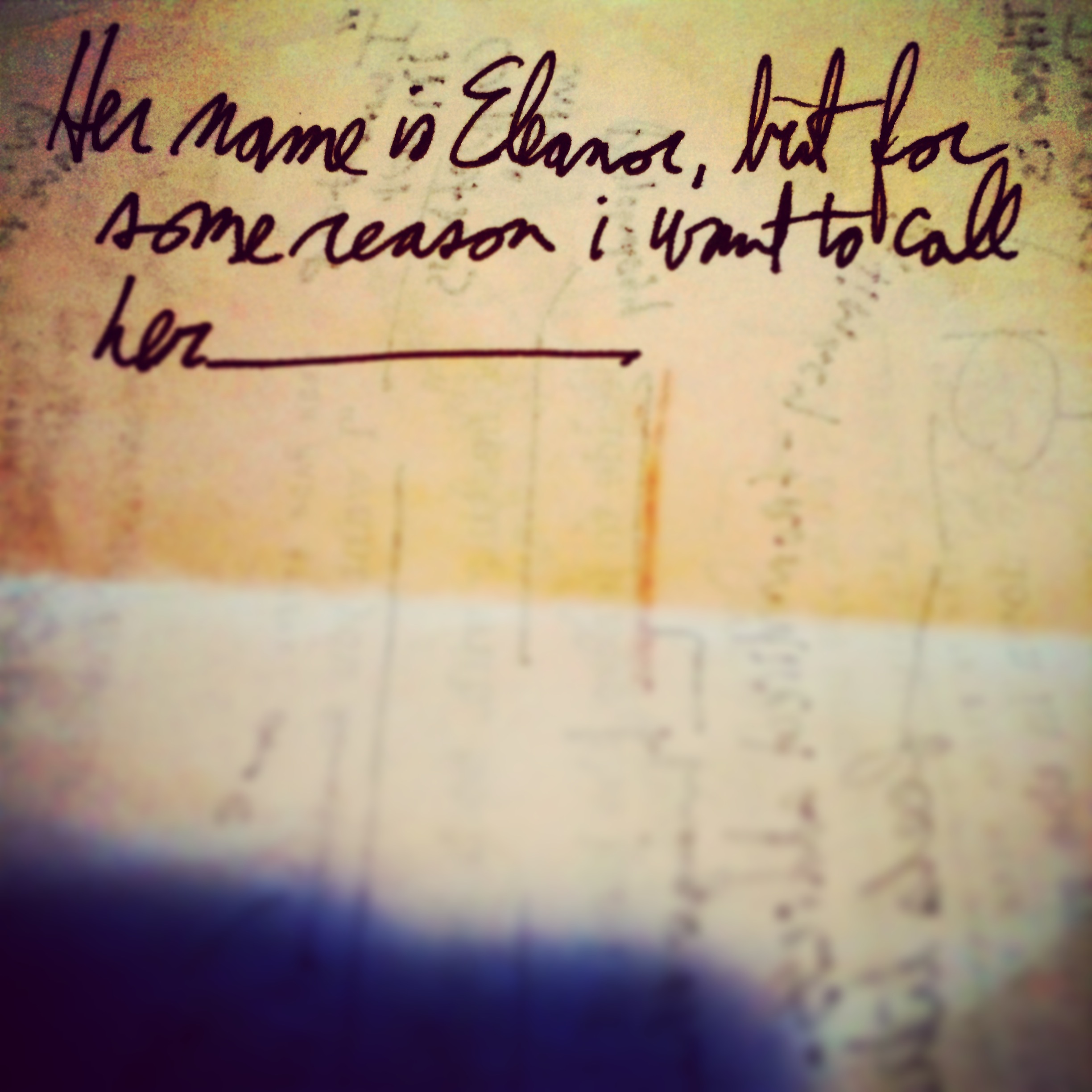 Her name is Eleanor, but for some reason I want to call her (blank).
p.shaw
Nightstand Artifact: 7.29.2014
4:48am
We were not born to look to our palms.
p.shaw
Nightstand Artifacts: 7.24.2014
6:00am
The first is noticing a falling away
From routine. And fallen is the right verb: leaving; heading toward; unexpected equilibrium; or none - as you leave one state to another. I don't know this other.
p.shaw
How Come: Flight Attendants.
There is something about the get-up: make-up and attire; bearing of carriage and deliberate movements; of flight attendants that leaves an impression on me that they are ageless. That is to say: they feel they are perpetually the age they appear when I encounter them; that I cannot manage to picture them as a younger self, or an older self: they will always just be, and have always have been (within reason and the modern age), here doing what they are created to do.
Even though I know this is impossible. Even though I know who they are has little to do with what they do. Even though I wonder what they do when they are not serving in our skies.
p.shaw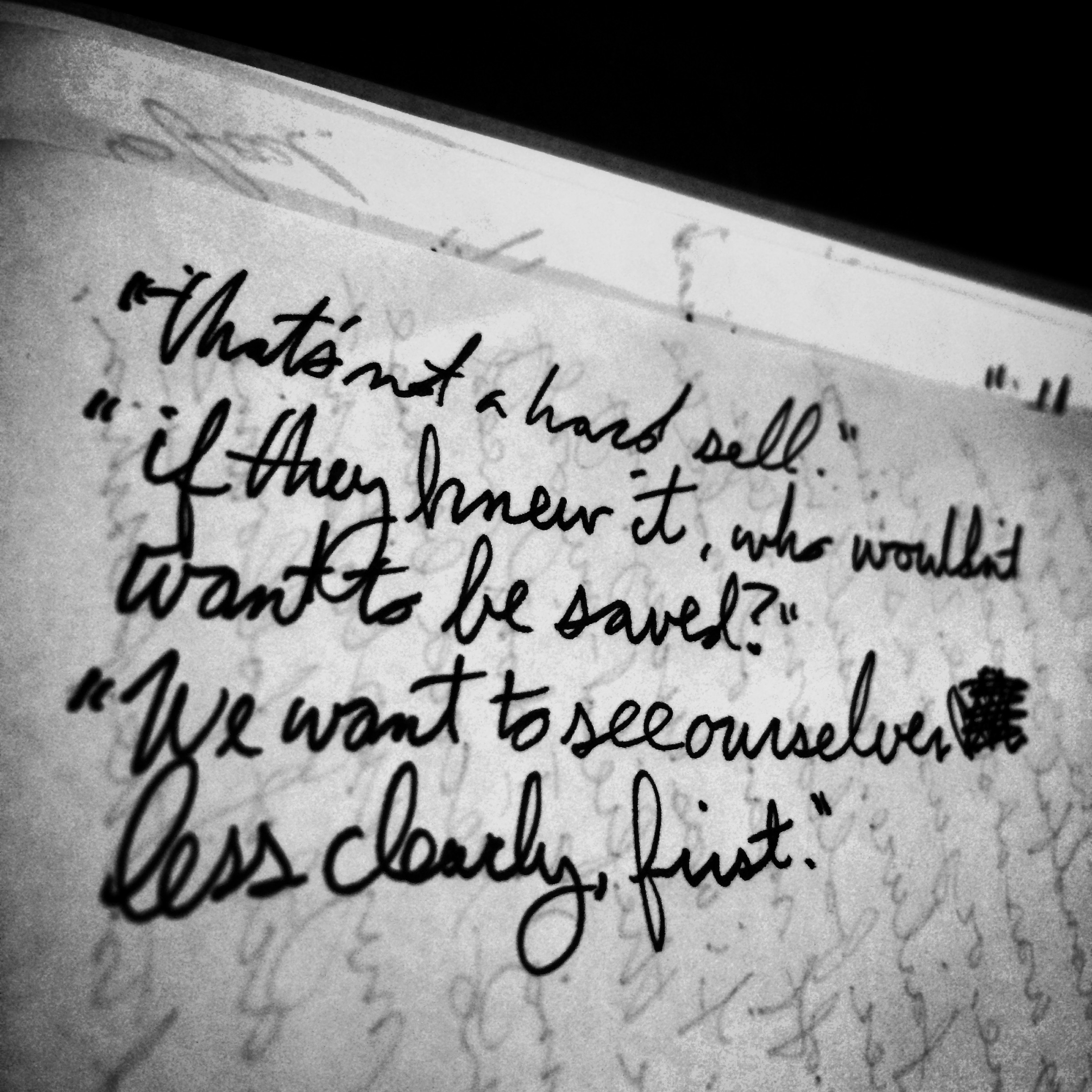 Sell & Save.
"That's not a hard sell. If they knew it, who wouldn't want to be saved?"
"We want to see ourselves less clearly, first. Saving would come second."
p.shaw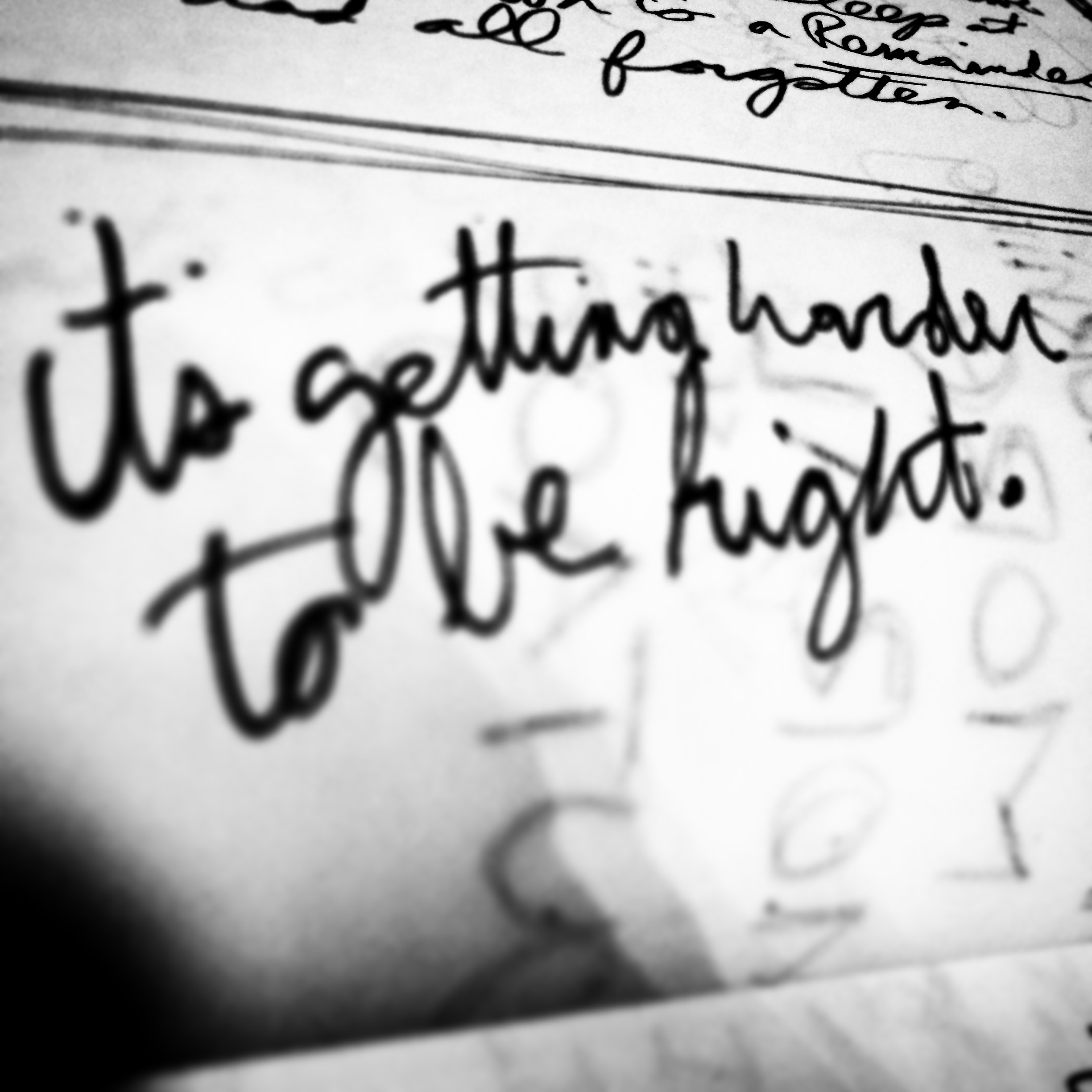 even if you don't need to be, it's what they only pay you for.
It's getting harder to be right.
p.shaw
Judgement ≤ Opinion.
Every first is to go from IDC to IDK, with the next being: I want to know.
p.shaw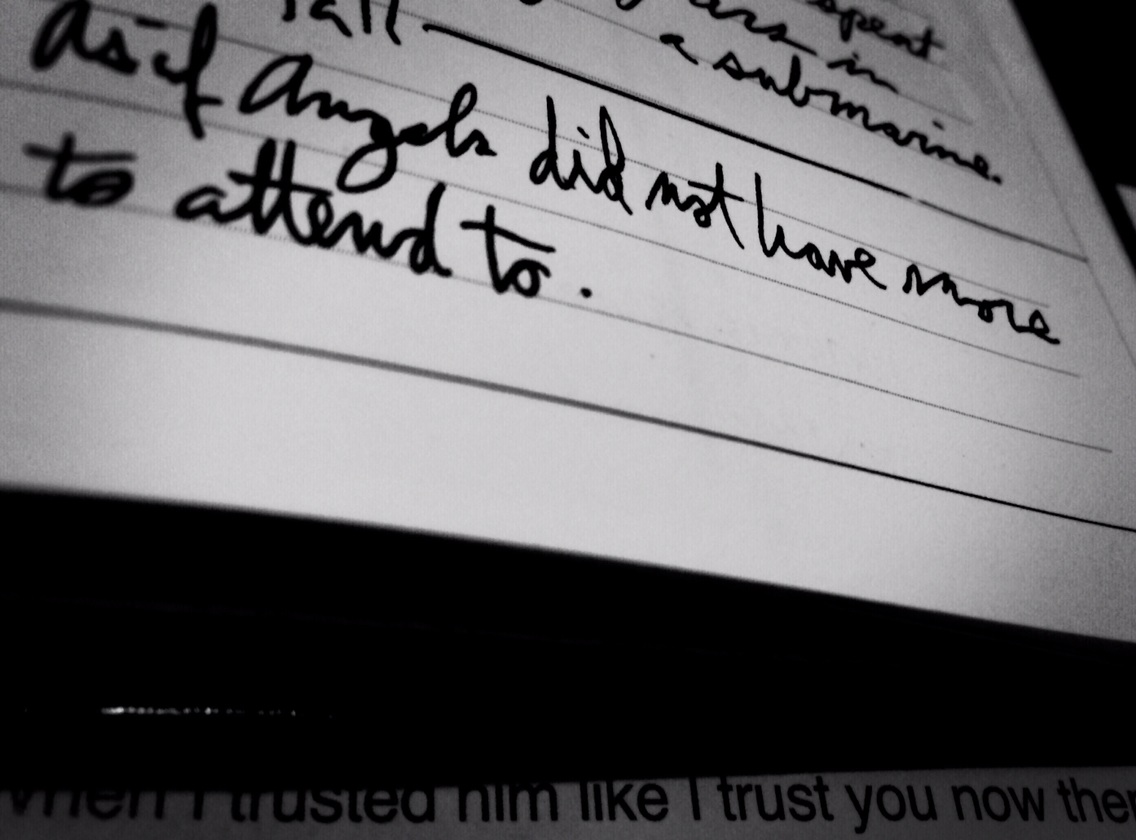 As if the Angels did not have more to attend to than what is hers.
Nightstand Artifact: 7.10.2014
6:30am
Your Have-Tos are showing.
p.shaw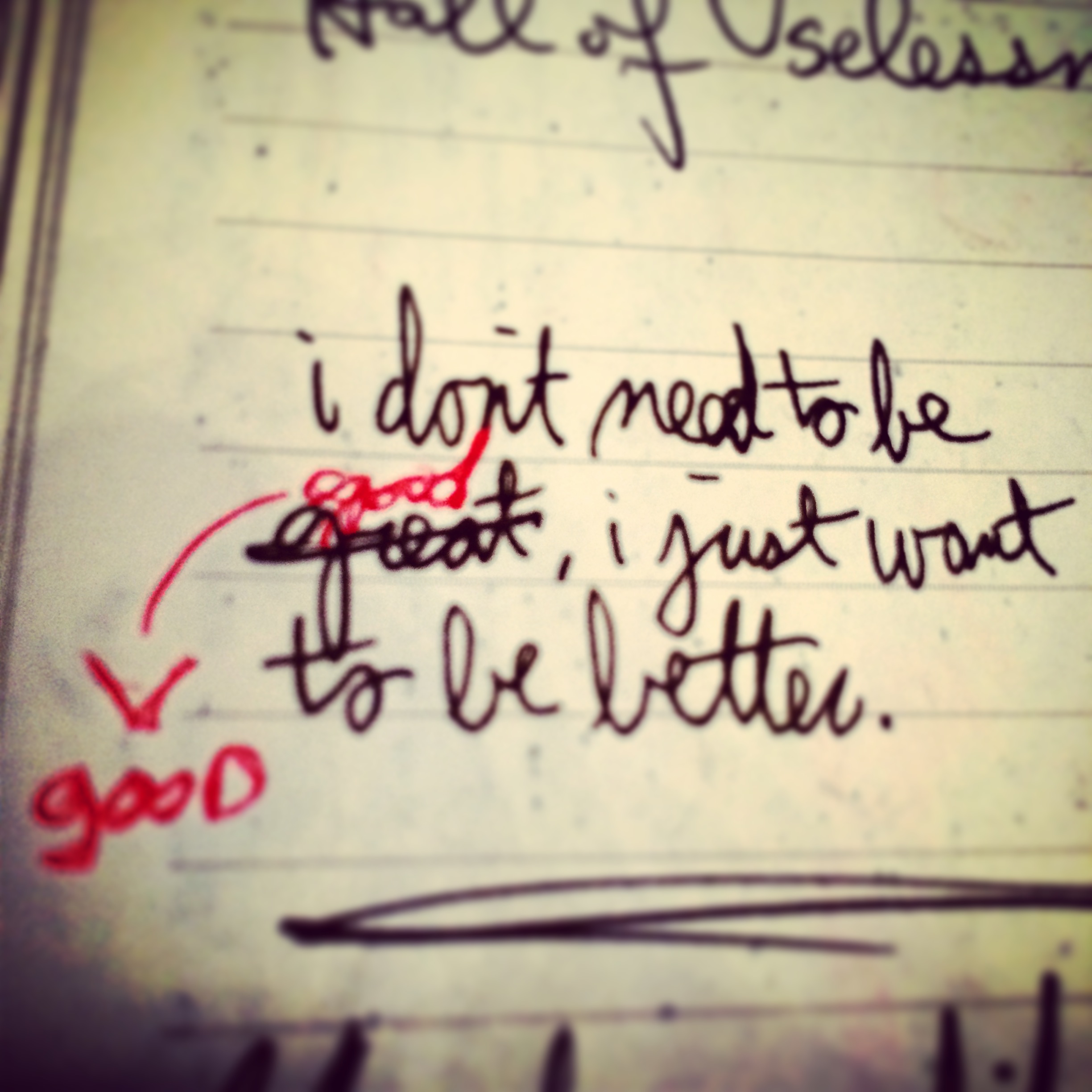 I don't need to be good. I just want to be better.
p.shaw
It's how you ask: "Are you okay?", that makes me wonder if I am.
p.shaw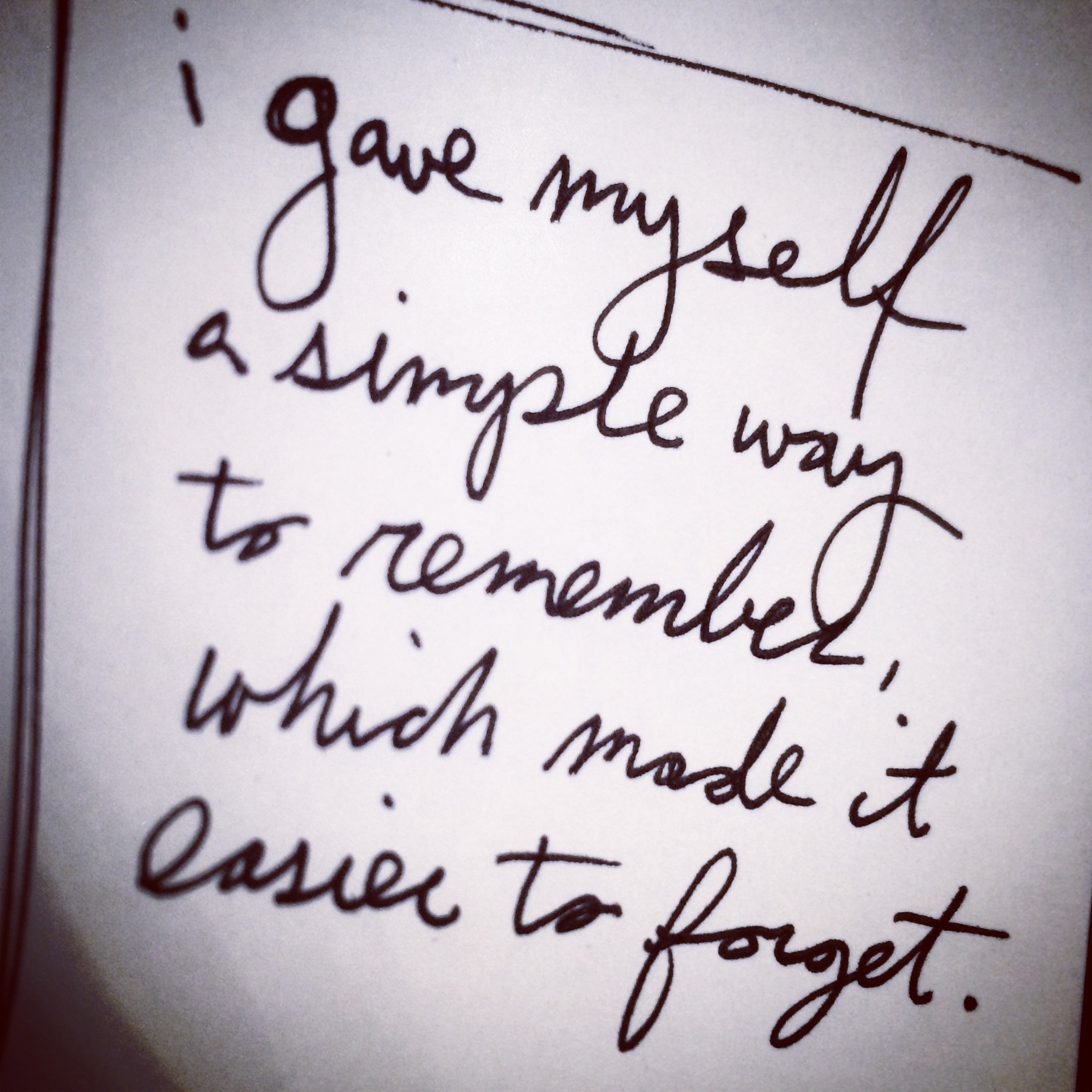 too easy.
I gave myself a simple way to remember, which made it easier to forget.
p.shaw